Wealth and Liquidity Planning: Are You Ready For Wealth Tax?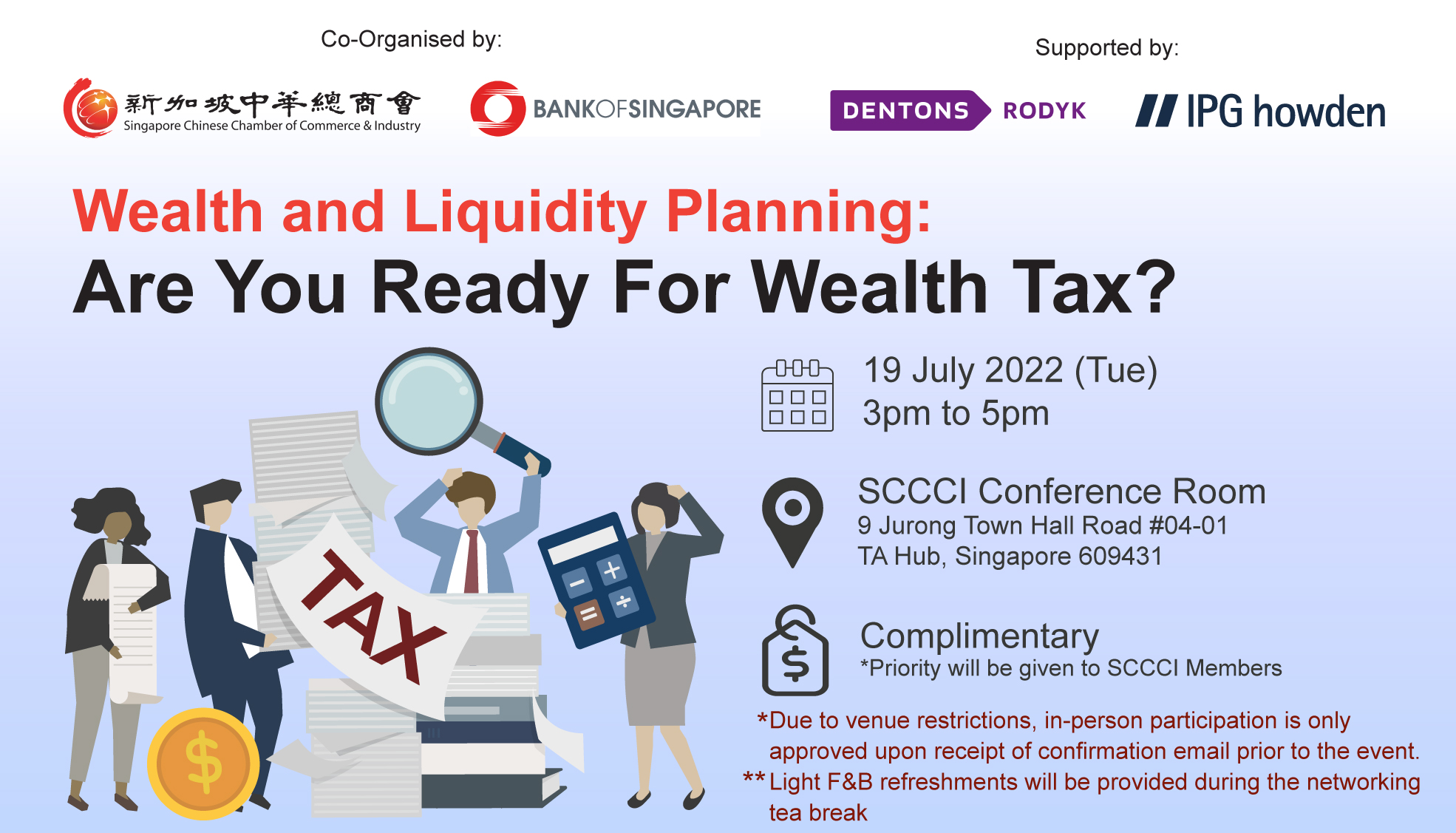 Location
:
SCCCI Conference Room |
9 Jurong Town Hall Road #04-01,
TA Hub, Singapore 609431
Non-Member Price: Free
Member Price: Free
Wealth taxes remain an essential part of Singapore's tax system. Aside from generating revenue for the nation, they also play a crucial role in mitigating social inequalities by recirculating a portion of the wealth stock back into the economy.

As the government continues to study the broad range of wealth tax implementation, what does this mean for wealthy individuals in Singapore? How do you also ensure that you have the right wealth plan that suits your objectives and unique circumstances?

Join us for an interactive by-invite-only discussion as wealth planning experts share their insights on the above.

Event Highlights
• Understand various forms of wealth tax (e.g. estate duty, capital gains tax)
• Gain insight into wealth and liquidity planning
• Learn how to balance the needs for cash liquidity and financial obligations of the wealth tax
• Leveraging Insurance for Liquidity and Liability Management

Speaker:
Edmund Leow
, Senior Partner, Dentons Rodyk & Davidson LLP
Kelvin Choo
, Senior Vice President, IPG Howden
Harry Ng
, Executive Director & Senior Wealth Planner, Bank of Singapore
For enquiries, please contact Mr Zekson Tan at zekson@sccci.org.sg or 6337 8381