The Success Formula in the Global Arena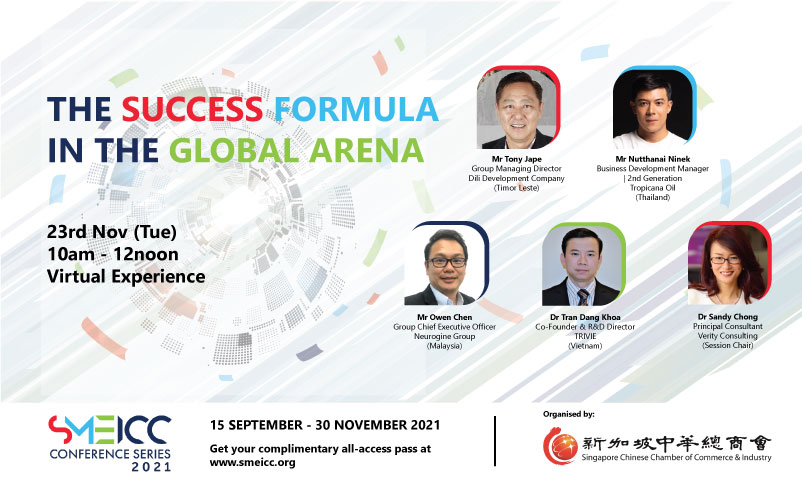 Non-Member Price: Free
Member Price: Free
An appetite for risk and the unknown may not be for everyone, but are second-nature for these overseas business owners who have overcame the odds to achieve success in their home country and globally. What are the opportunities and challenges that they face in their entrepreneurial journey? What can businesses learn from their experience?
For session details and speaker profiles, please visit www.smeicc.sg.
*Note: If you have already registered for SMEICC, you are not required to register for the individual webinar sessions. You may log on to the platform to watch the webinar on the actual day.
For any queries, please email smeicc@sccci.org.sg.