The Race for Strategic Renewal: Building Resilient & Sustainable Businesses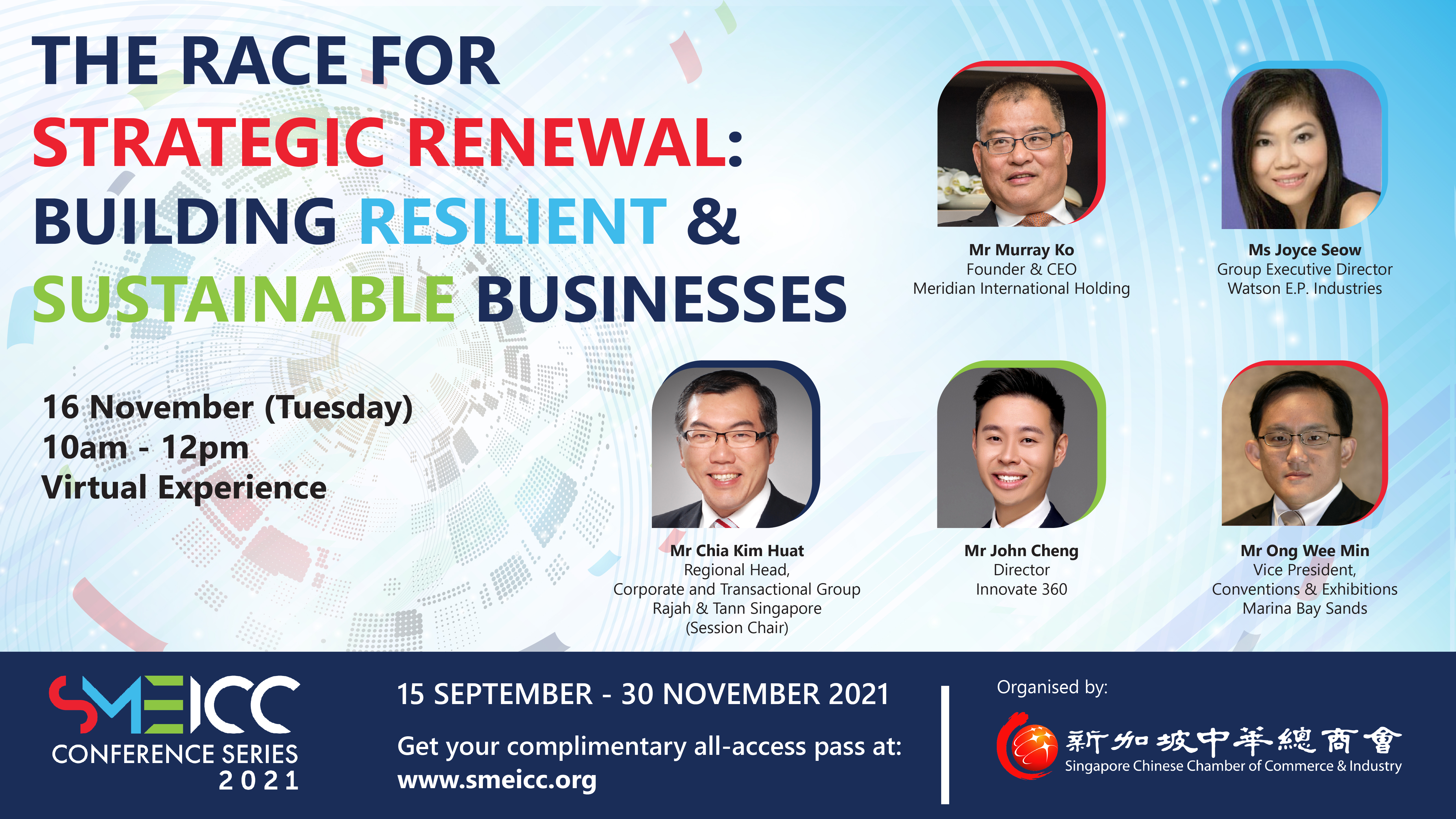 Non-Member Price: Free
Member Price: Free
The disruptive business landscape has forced companies to rapidly adjust and re-strategise to meet evolving market and customer demands. Leading the competition are companies who have re-built a flexible business model to design for a resilient and sustainable ecosystem. What are the winning strategies of these industry champions who have chosen to embrace flexibility in the environment of change?
For session details and speaker profiles, please visit www.smeicc.sg.
*Note: If you have already registered for SMEICC, you are not required to register for the individual webinar sessions. You may log on to the platform to watch the webinar on the actual day.
For any queries, please email smeicc@sccci.org.sg.