The Hybrid Future of Work, Workforce and Workplace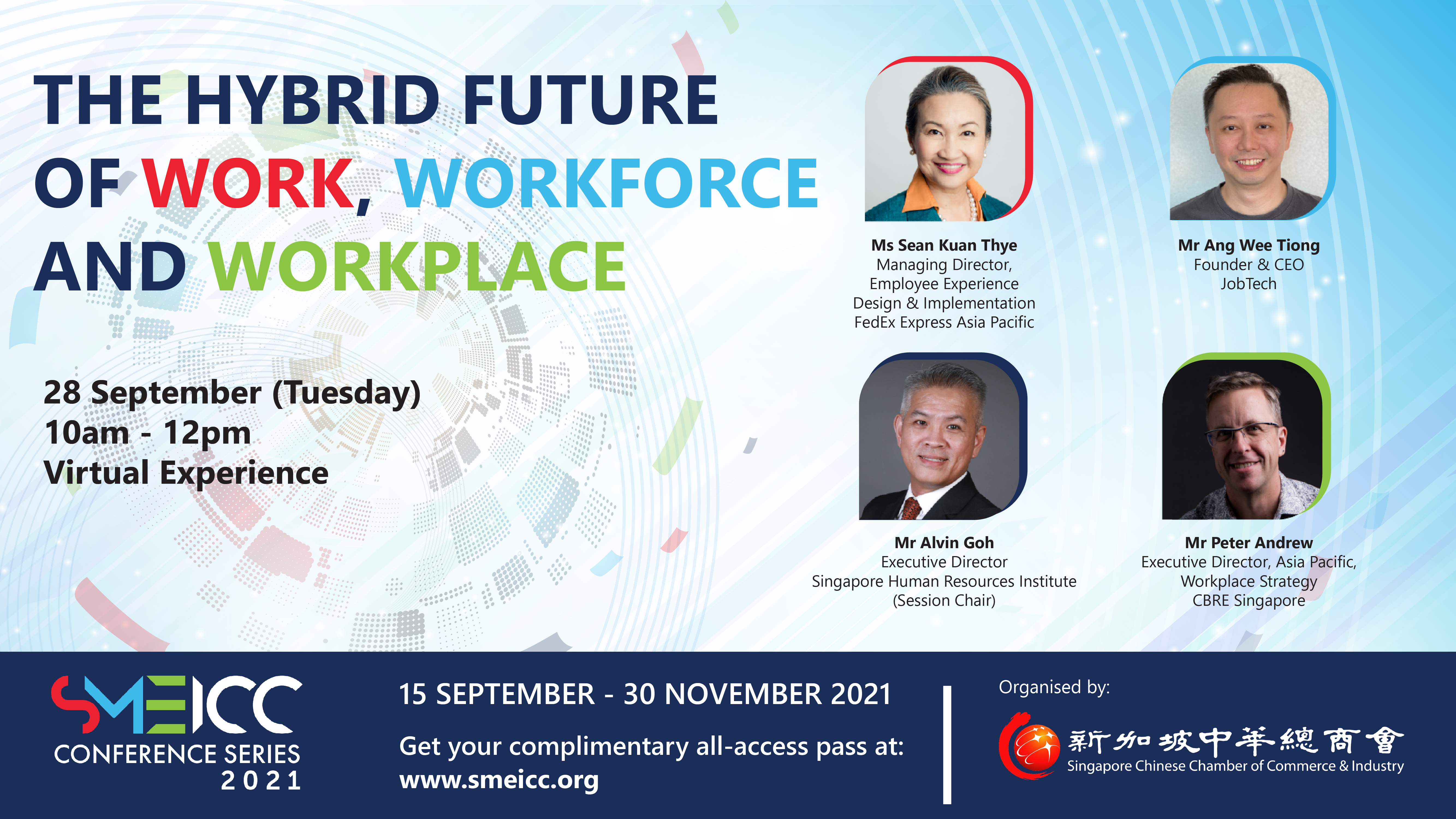 Non-Member Price: Free
Member Price: Free
The shift to a hybrid future of work has seen a rise in businesses adopting flexible work arrangements and workspaces. Is the hybrid model more resilient to economic fluctuations? With employee development gaining in importance, what skillsets and tools are more valued in the future economy? How can leaders make use of data and technology to create effective strategies?
For session details and speaker profiles, please visit www.smeicc.sg.
*Note: If you have already registered for SMEICC, you are not required to register for the individual webinar sessions. You may log on to the platform to watch the webinar on the actual day.
For any queries, please email smeicc@sccci.org.sg.