Tapping the Immense Potential of the e-Conomy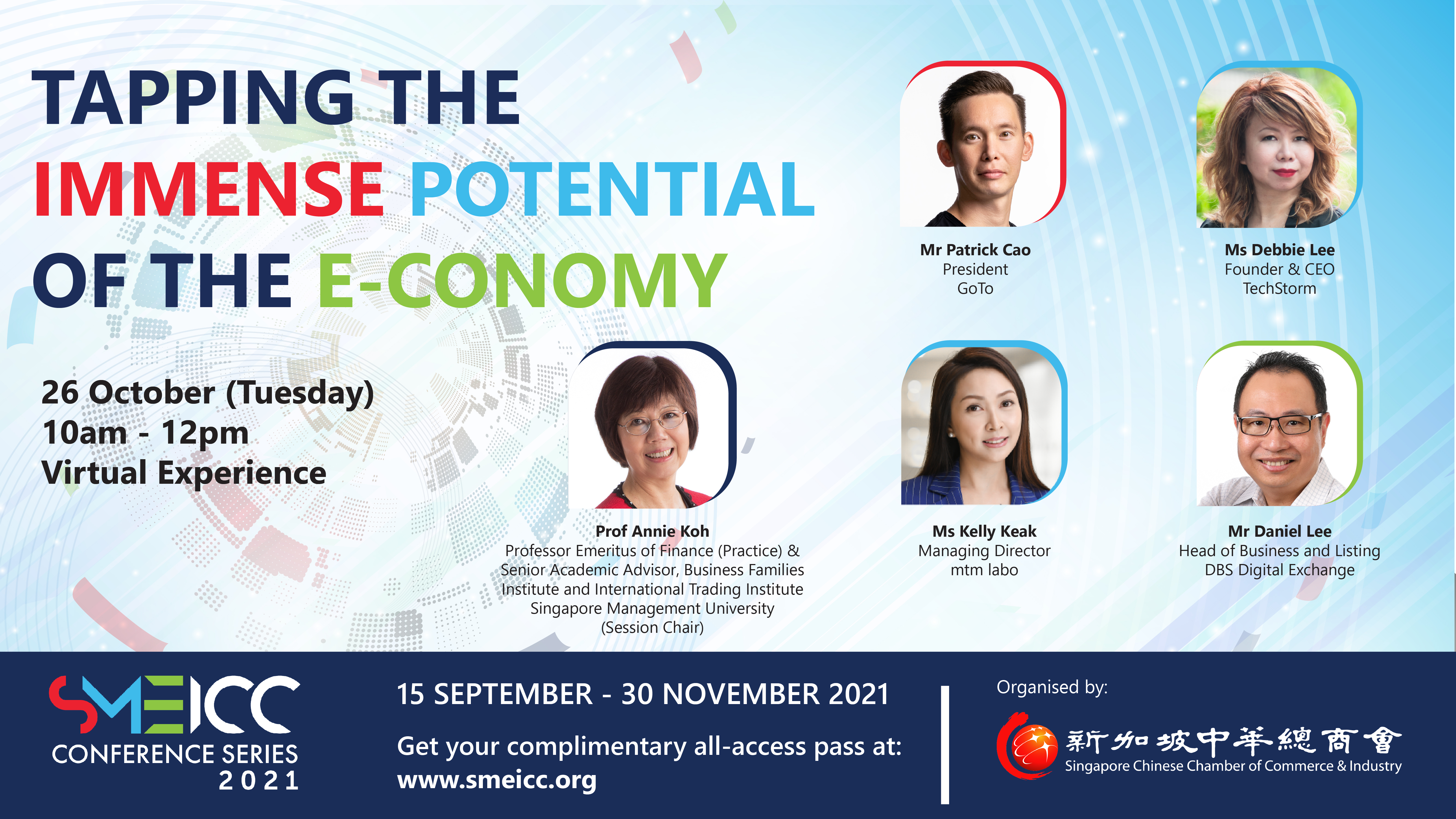 Non-Member Price: Free
Member Price: Free
With the internet economy projected to continue on its tremendous growth spurt, businesses that adopted digital technologies and services early undoubtedly have an edge over their competitors. For companies which have yet to jump on the bandwagon, what massive business opportunities are you missing out on? Learn how to leverage on this global shift as we dissect the economic success of the e-Conomy.
For session details and speaker profiles, please visit www.smeicc.sg.
*Note: If you have already registered for SMEICC, you are not required to register for the individual webinar sessions. You may log on to the platform to watch the webinar on the actual day.
For any queries, please email smeicc@sccci.org.sg.