Storytelling for a New Generation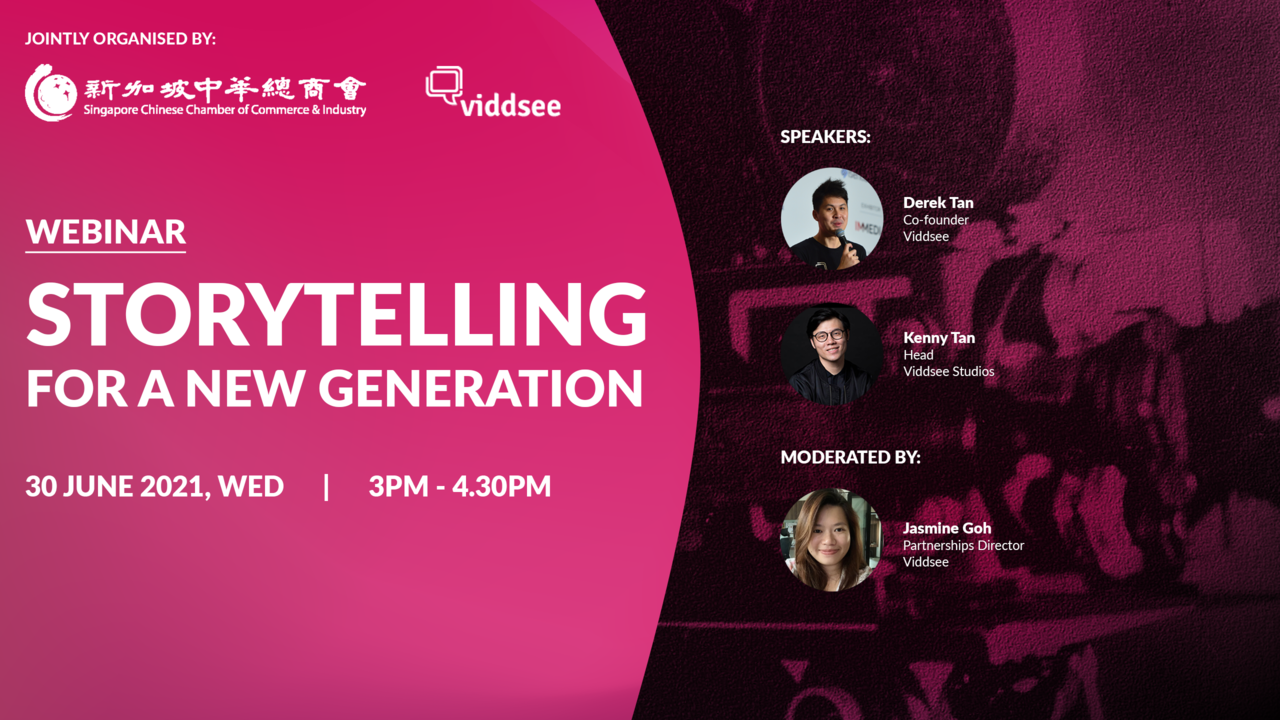 Non-Member Price: Free
Member Price: Free
From our caveman days until now, stories are a vital tool that teaches us about the world around, passing down our lessons and values from one generation to the next. The core of good stories remains the same: a desire to share good values, pass down tradition, to teach and educate a younger generation. However, you need to have a digital presence to capture their attention.
Digital media has transformed the way audiences interact with their content. Promoting a brand or product through TV, newspaper, magazines and radio then were the best way for a brand to reach out to its customers. But now, what worked then aren't as effective in reaching out to a new digital-native generation.
In this webinar, meet the people of Viddsee as they share the best ways to reach out to your customers during this golden age of advertising.
Webinar Outline:
The Importance of Stories

Finding the Best Way to Reach Out to Younger Audience

The Process of Creating a Brand Film

Marketing Our Stories to the Right Channels

Case Studies: What Brand Stories Can Do in the Digital Age

Open Q&A session
Speakers:
Derek Tan, Co-founder, Viddsee
Kenny Tan, Head, Viddsee Studios
Moderated by: Jasmine Goh, Partnerships Director, Viddsee

The Zoom access link will be emailed to participants 2-3 days prior to the webinar. For queries, please email emelyn at emelyn@sccci.org.sg.