Renewal: Is Your Business "Sunrise" or "Sunset"?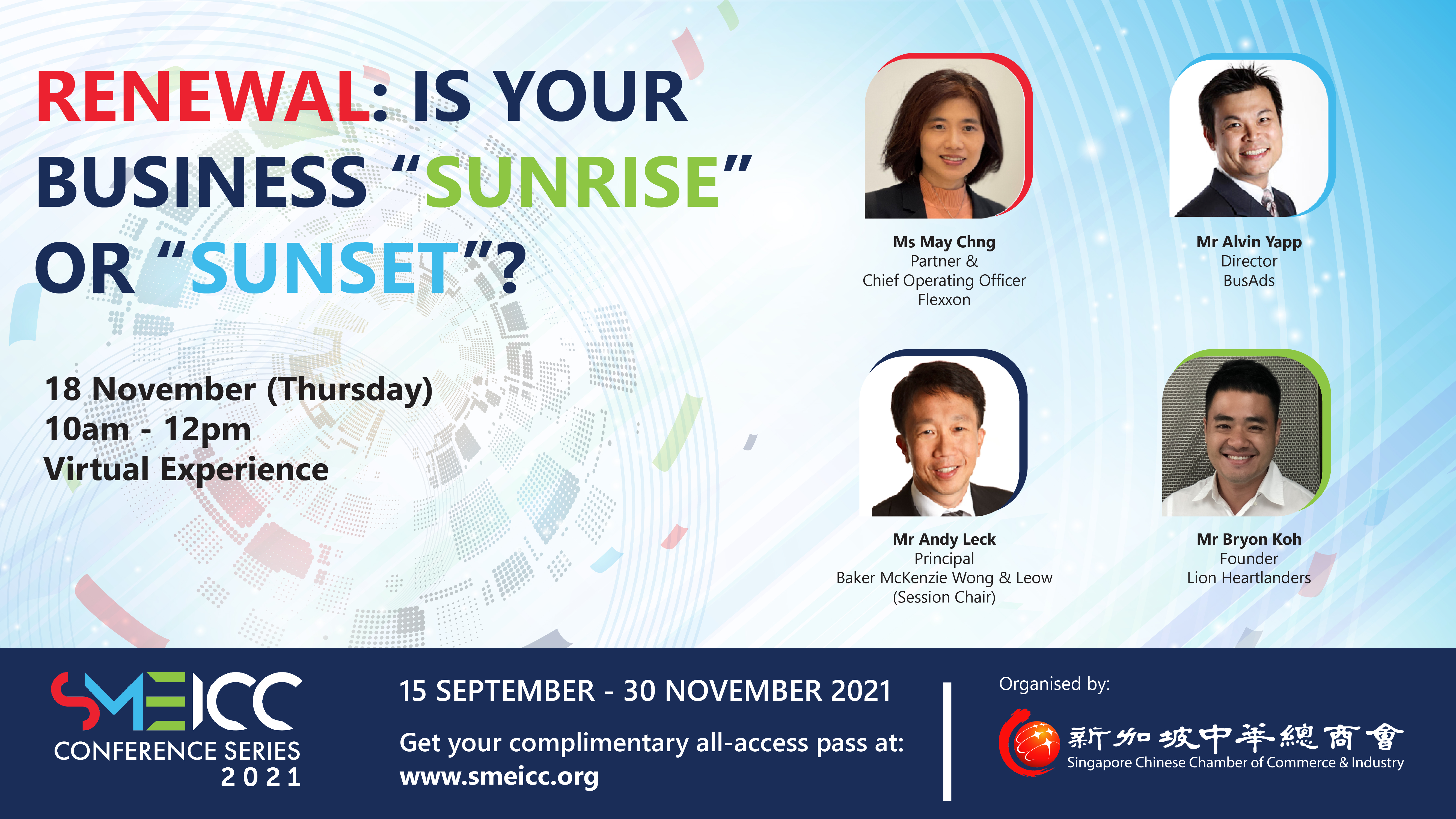 Non-Member Price: Free
Member Price: Free
In this rapidly changing world, many established and successful companies have failed overnight. Modern industries, not just traditional sectors, are also at risk of becoming obsolete if they do not re-shape their mindsets to think forward and evolve in these uncertain times. What should leaders do to transform their businesses and avoid crossing the fine line between "sunrise" and "sunset"?
For session details and speaker profiles, please visit www.smeicc.sg.
*Note: If you have already registered for SMEICC, you are not required to register for the individual webinar sessions. You may log on to the platform to watch the webinar on the actual day.
For any queries, please email smeicc@sccci.org.sg.