Re-Balancing the Core of Your Organisation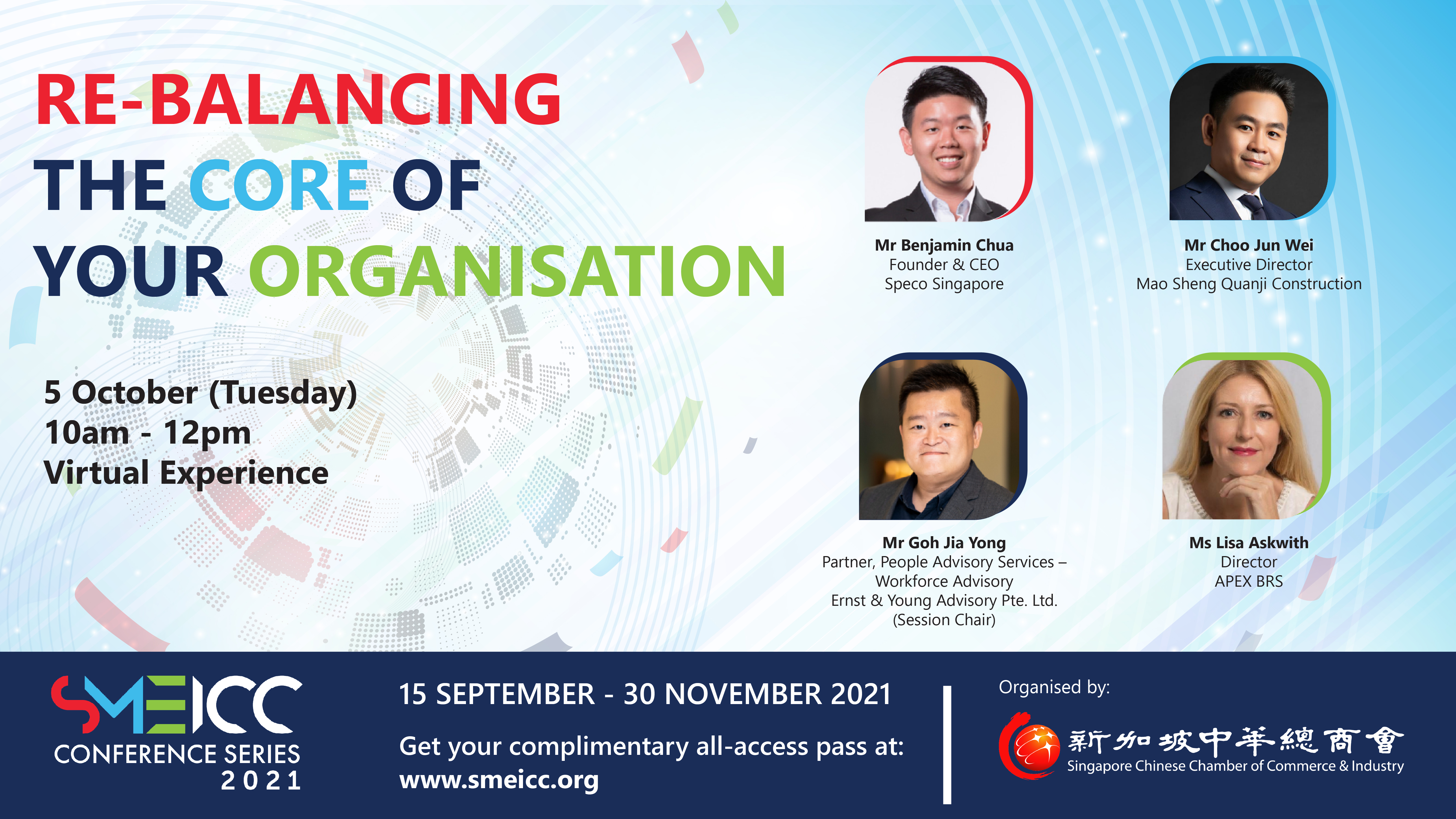 Non-Member Price: Free
Member Price: Free
Getting ready for the future economy is not just about using more and better technology. Re-balancing your business priorities to sync your people, culture and structure to the goals of the company is key. How do businesses formulate a successful transformation plan to re-align their workforce, internal systems and processes to navigate the new era of exponential change?
For session details and speaker profiles, please visit www.smeicc.sg.
*Note: If you have already registered for SMEICC, you are not required to register for the individual webinar sessions. You may log on to the platform to watch the webinar on the actual day.
For any queries, please email smeicc@sccci.org.sg.