Re-Balance Your Business Strategy with the Government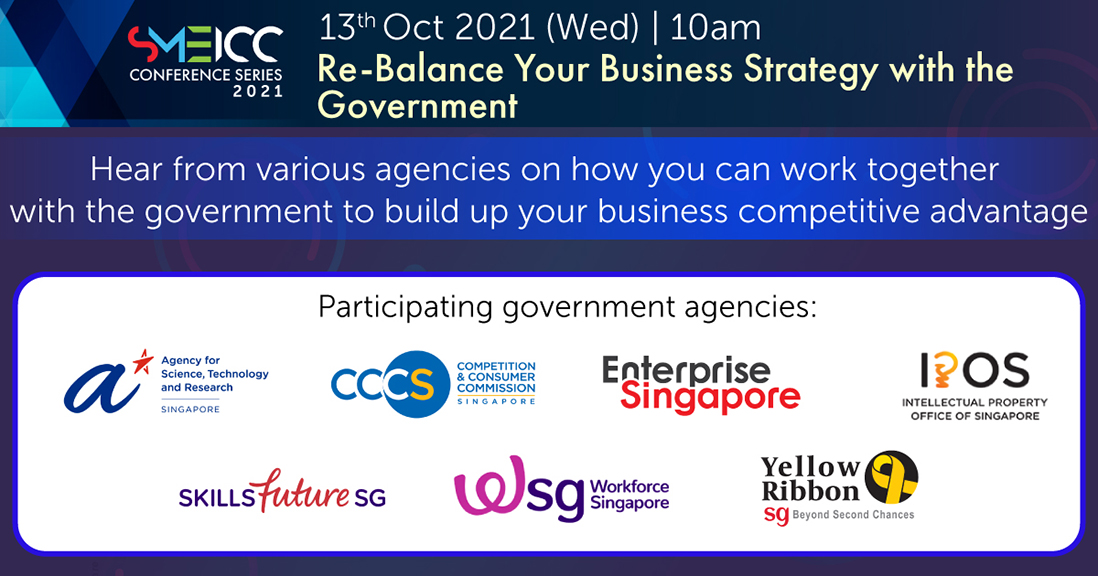 Non-Member Price: Free
Member Price: Free
Rapidly changing business environment and increasingly competitive market are posing dramatic challenges for businesses. It is very important for SMEs to re-balance the business and development strategy in order to succeed in this new normal. Hear from various agencies on how you can work together with the government to build up your competitive advantage and advance your business.
For session details and speaker profiles, please visit www.smeicc.sg.
*Note: If you have already registered for SMEICC, you are not required to register for the individual webinar sessions. You may log on to the platform to watch the webinar on the actual day.
For any queries, please email smeicc@sccci.org.sg.