Meeting Customers' Expectations in the New Normal Webinar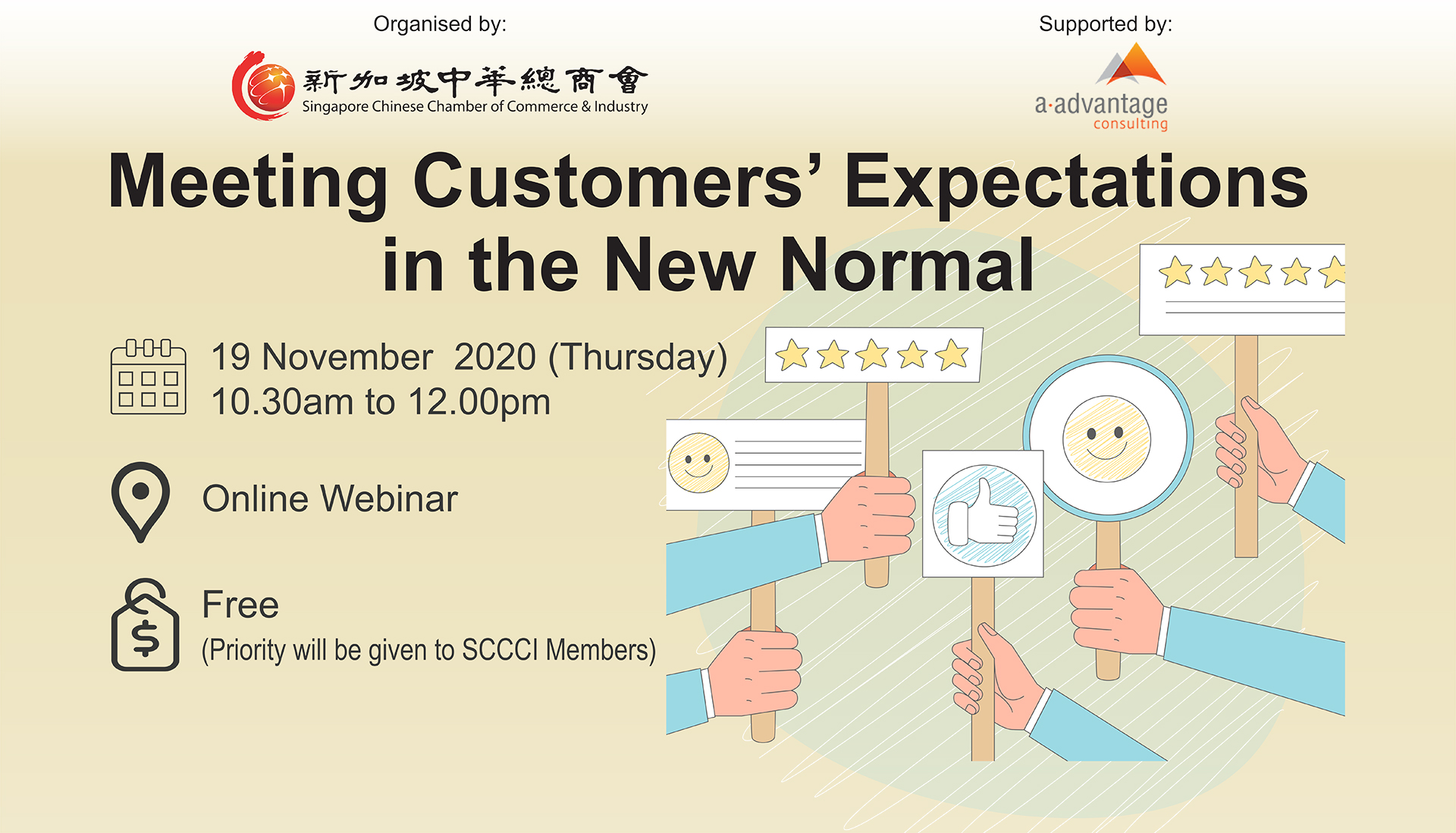 Location: Online Webinar
Non-Member Price: Free
Member Price: Free
Synopsis
For many businesses, engaging customers is one of the biggest challenges during the COVID 19 pandemic. While the situation is still evolving, it is clear that organisations have to prepare to transit into the 'new normal'. How can leaders begin their journey of transition in adapting to evolving customer needs and consumer behaviour?
Webinar Highlights
• REVISITING CUSTOMER LOYALTY
◦ How has COVID-19 impacted customer loyalty to brands?
◦ What are the drivers of customer loyalty?

• REDEFINING SERVICE EXCELLENCE
◦ What does excellent service look like in this new environment?

• ALIGNING LEADERS IN CHANGE
◦ How to get your leaders aligned and involved in charting and leading the transition?
• ENABLING THE STAFF
◦ How do you coach and empower your staff to embrace the new way of delivering your desired customer experience?
Speaker
Yeow Chern Han | Co-owner & Director, aAdvantage Consulting Group
Chern Han has 22 years of training and coaching experience focusing on developing leaders, building cohesive leadership teams, enabling high performing/customer centric culture for successful transformations.
For enquiries, please contact Mr Zekson Tan at zekson@sccci.org.sg or 6337 8381