Malaysia Economic & Business Policies Updates: What is next for Businesses?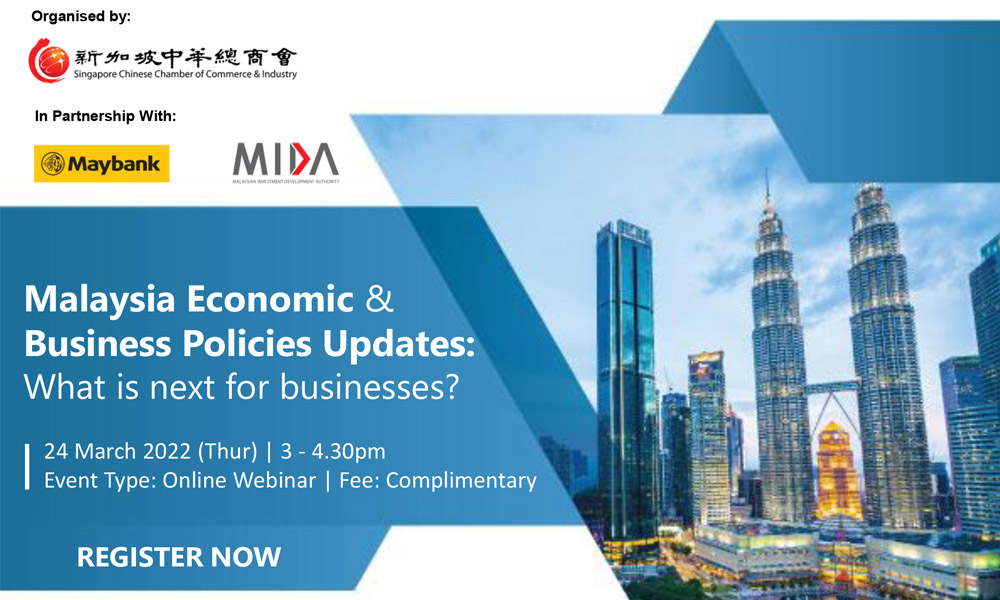 Non-Member Price: Free
Member Price: Free
class="adapt-img" src="https://odegfn.stripocdn.email/content/guids/CABINET_dc18d0e6268eae0d667f3f87ab3739e6/images/promo_1.jpg" alt style="display: block;" width="560">

Malaysia is gradually moving to re-open its economy and international borders. For foreign companies in the Malaysian market or companies with plans to venture into the market, this is an optimal period to stay updated on the country's economic and business policies changes. What are some of the critical challenges and opportunities ahead for foreign companies to keep a lookout? How can foreign companies better position themselves for these changes and benefit from the opportunities that lie ahead?
Join our panel of speakers as they share updates on the government's latest policies and regulations, what to expect for Malaysia's economic outlook in 2022, commercial and industrial properties trends and what is next for businesses to note.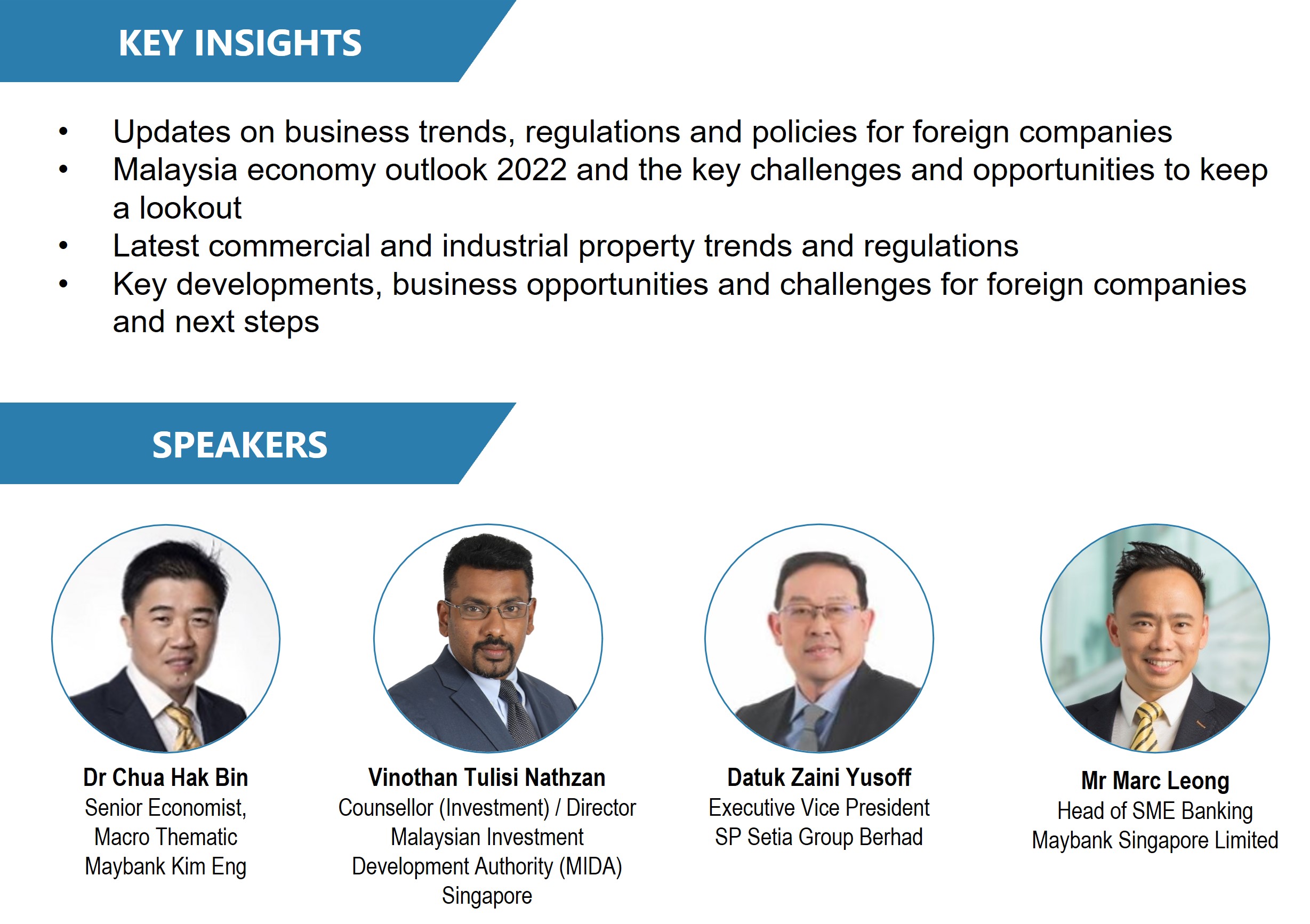 *Kindly note that registration is only approved upon receipt of confirmation email prior to the event.
For enquiries, please email Ms Yi Ting yiting@sccci.org.sg / Ms Tiffany Shia tiffany@sccci.org.sg or call 6337 8381.