Making Sense of Decarbonisation and Sustainability in Business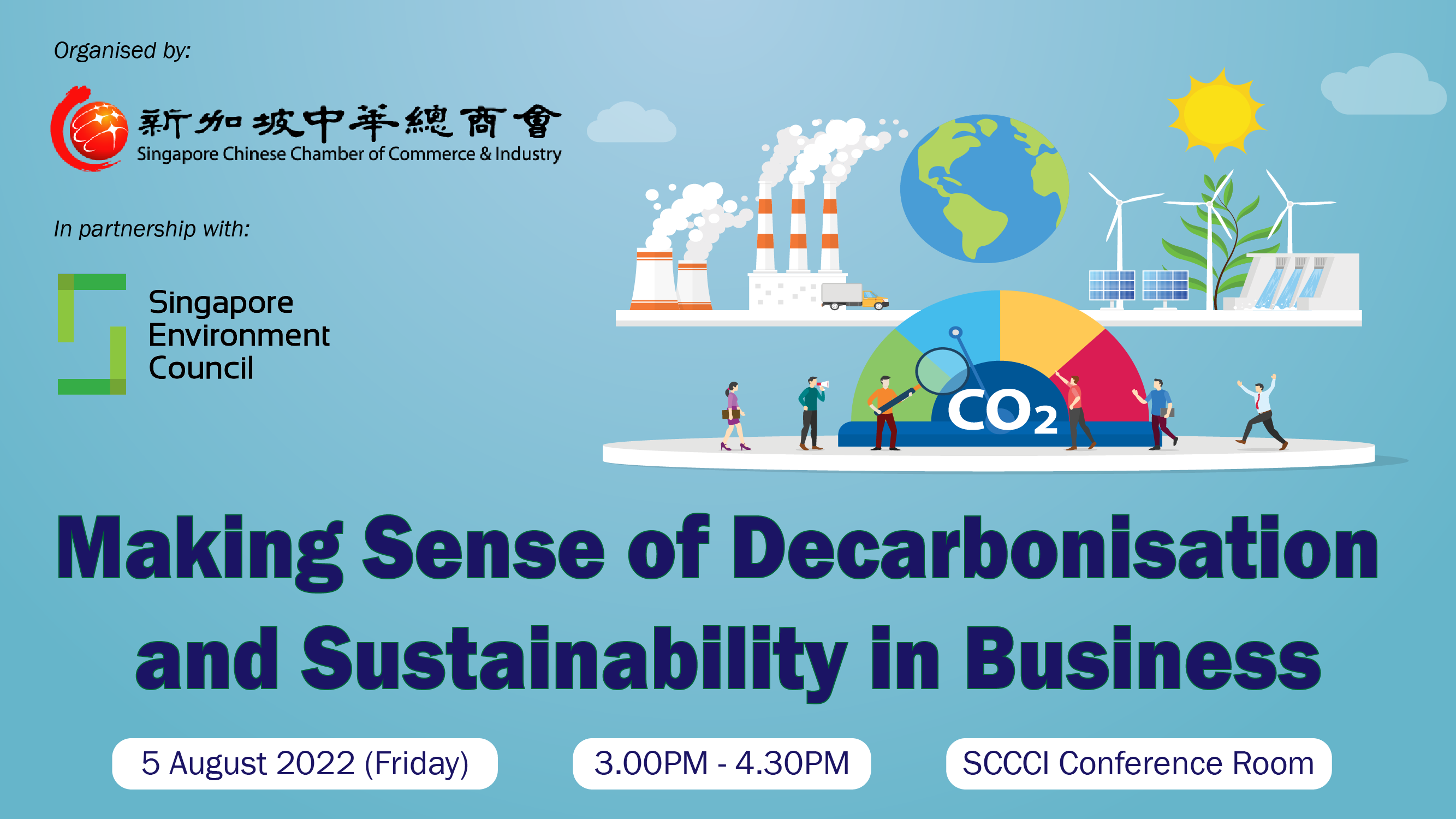 Non-Member Price: Free
Member Price: Free
Low Carbon, sustainability and transitioning to climate friendly business practices have been buzzwords that hogged headlines and conversations. They are heard on a daily basis from government and business leaders, policy makers, academia and even from consumers and customers.
Why do decarbonisation and sustainable business practices matter at all? More importantly, what are the benefits, and where and how do you start?
In a seminar style address and dialogue, Mr Tham Kok Wing, Head of Industry Development, Sustainability and Decarbonisation Solutions, Singapore Environment Council, will join the dots and help you get on the decarbonisation and sustainability track.
SPEAKER
Tham Kok Wing
Head, Industry Development
Sustainability and Decarbonisation Solutions
Singapore Environment Council
Kok Wing has been integral in mapping out the sustainability strategy and roadmap in response to the Singapore Green Plan 2030. He has been driving sustainability and de-carbonisation initiatives across a spectrum of industry stakeholders.

He has more than three decades of experience and knowledge in risk management, stakeholder and influencer engagement. Kok Wing has trained senior management and executives in the private and public sectors such as the Civil Aviation Authority of Singapore (CAAS), Public Utilities Board (PUB), Dow Chemical, HP, Shell, Singapore Airline Terminal Services (SATS), Visa, etc. He served as an adjunct lecturer with the Singapore Management University (SMU) since 2011 delivering executive development programs. ACTA qualified through the Singapore Workforce Skills Qualification (WSQ) in 2018 to deliver adult learning and assessment in a modern workplace for a diverse range of industries.
----------------------------------------------------------------------
This is an in-person seminar held at SCCCI (MAP).


Participants who have successfully registered will receive more details via email at least 3 days prior to the event day.

For queries, please email Emelyn at emelyn@sccci.org.sg.