Making $en$e of Productivity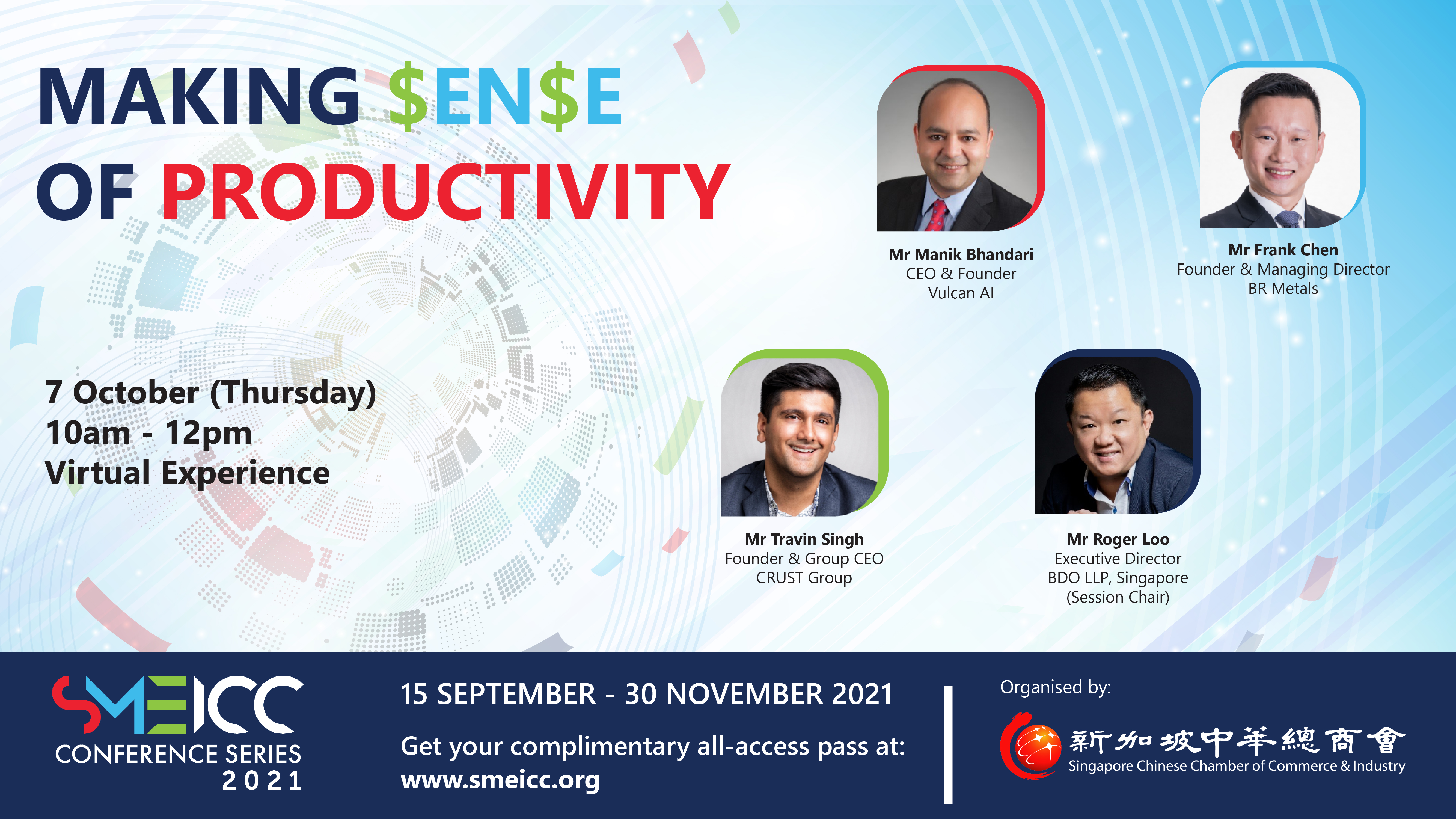 Non-Member Price: Free
Member Price: Free
Increasing productivity has always been a priority for organisations, whether it is business output or employee productivity. But what does productivity mean to business owners, and does it always translate into dollars and cents? How do businesses break out of the productivity "mold" to transform into a sustainable organisation?
For session details and speaker profiles, please visit www.smeicc.sg.
*Note: If you have already registered for SMEICC, you are not required to register for the individual webinar sessions. You may log on to the platform to watch the webinar on the actual day.
For any queries, please email smeicc@sccci.org.sg.