Future-Gaze into Emerging Industries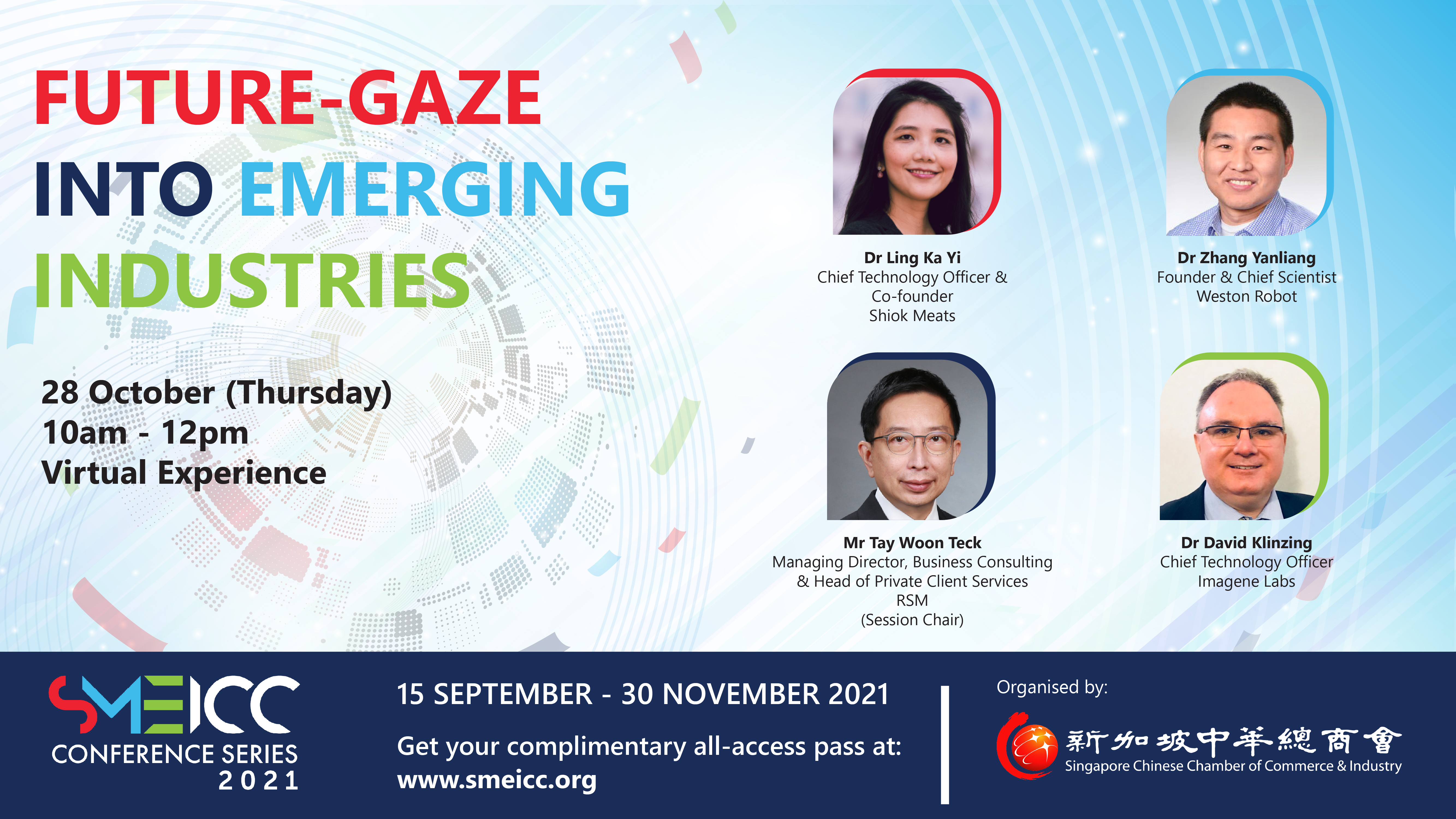 Non-Member Price: Free
Member Price: Free
As the world gets smarter and more innovative, the next breakthrough may just be won by the next risk-risker. Meet these aspiring entrepreneurs who have created new businesses centred around methodologies and technologies that may not yet be market proven. What opportunities do they see in these emerging industries and do they hold the potential to grow into the next big thing?
For session details and speaker profiles, please visit www.smeicc.sg.
*Note: If you have already registered for SMEICC, you are not required to register for the individual webinar sessions. You may log on to the platform to watch the webinar on the actual day.
For any queries, please email smeicc@sccci.org.sg.