Fostering an Innovation Mindset in Your Company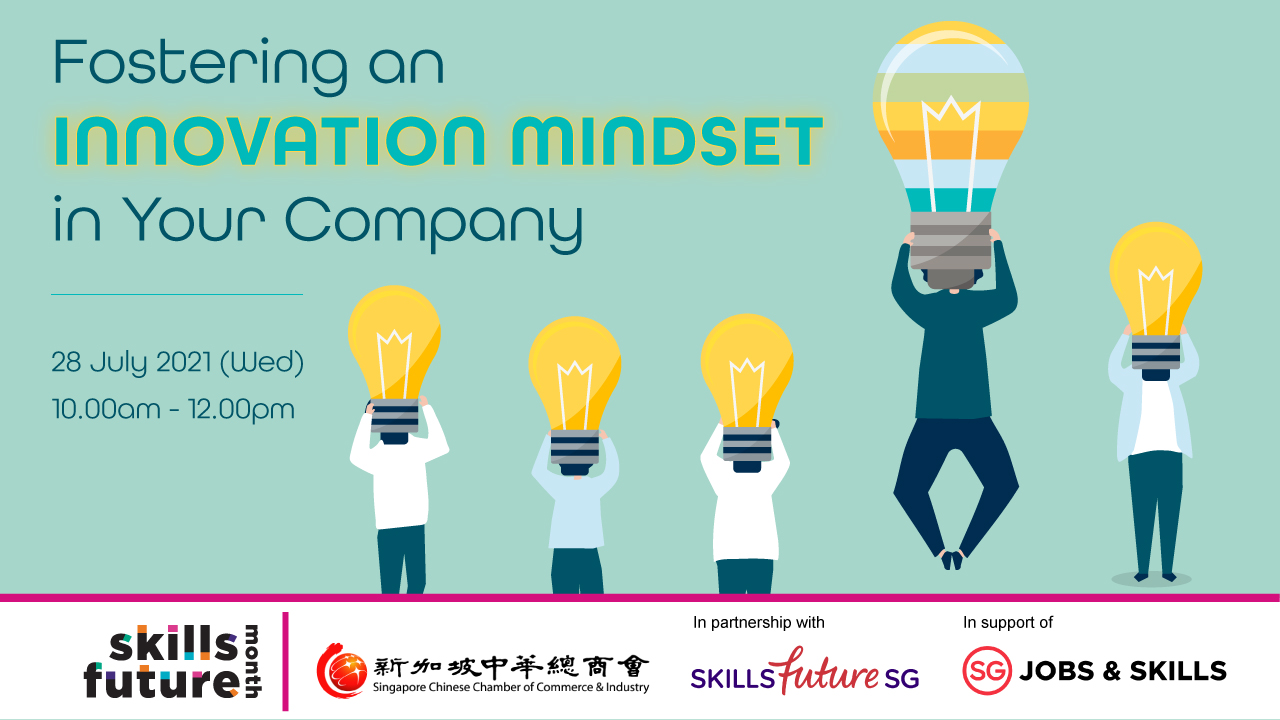 Non-Member Price: Free
Member Price: Free
This workshop webinar is held in support of Skillsfuture Month 2021 Enterprise Series.
Innovation is not a nice-to-have but a must-have for any company looking to be successful in this disruptive, hyper-competitive and fast-changing business world . However, innovation remains elusive to most companies as it is not easy to achieve.
This webinar uncovers the secrets to achieving true innovation in a company. It reveals the key ingredients to foster an innovation mindset in your people and shows how the world's most innovative companies fast-track innovation. It is especially applicable for SME's looking for ways to grow and continue to be successful in these challenging times.
Agenda:
Workshop: Fostering an Innovation Mindset in Your Company

The new order of business today
Why an innovation mindset is a 'must have' for every company and not a 'nice to have'
Understand the difference between creativity and innovation
How to ask a powerful innovation question at every meeting
The 3 key Innovation Mindset Enablers
Building an innovation culture
Insider secrets to how the world's top innovative companies work
How to measure innovation

Speaker:
Ashok Miranda, Business Transformation Architect/Founder, Transform and Transcend
Ashok Miranda is an author and founder of Transform and Transcend. He is Singapore's top Business Transformation Architect and an authority on company culture and branding . He is a much sought-after speaker, consultant and trainer and has transformed the mindsets of thousands of business leaders and professionals across the region. Ashok delivers game-changing insights on how businesses can transform their culture and innovate their way to great success in this highly competitive, challenging and disruptive business environment.
Join us in this interactive webinar to foster an innovative mindset in your company.
The webinar link will be emailed to participants 2-3 days before the event. For queries, please email emelyn@sccci.org.sg.