Experiential Learning Series: Visit to ITE College Central's Technology Development Centre (TDC)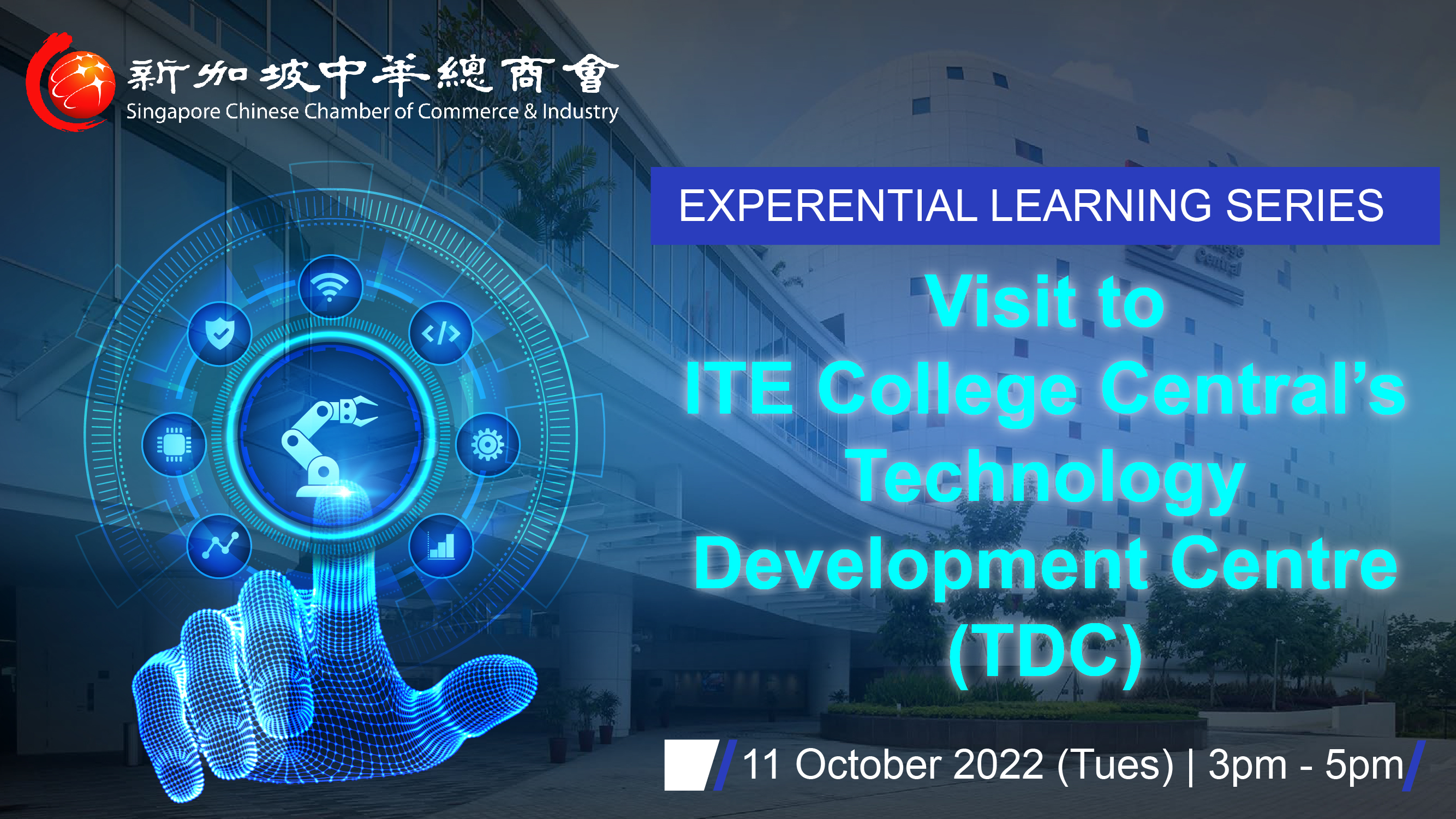 Non-Member Price: Free
Member Price: Free
The Technology Development Centre (TDC) at ITE College Central is a one-stop technology and business solutions centre, developing innovative products and cost-effective solutions to meet customers' needs. TDC houses a multi-disciplinary team that works together to develop technologies like the internet of things (IoT) devices and robotics across industries like retail, manufacturing and healthcare.
TDC leverages an intensive industry network that includes partners in supply chain, prototyping R&D and IP development. Collaboration is a significant part of TDC's core values and they are looking to partner SMEs to test-bed new solutions and products to enhance their operations' productivity, and to co-develop products and solutions for a win-win collaboration throughout the innovation journey.
Explore open innovation opportunities through this visit to view TDC's integrated facilities, completed projects and solutions and better understand their technological competencies.
VENUE / MEETING POINT
Technology Development Centre - ITE College Central
Block H1-01
2 Ang Mo Kio Drive
Singapore 567720
(map)
This is an in-person site visit at ITE College Central - Technology Development Centre (TDC). Kindly note that transport is not provided, meeting point is at TDC directly.
As seats are limited, confirmed participants will receive more details via email sent at least 3 days prior to the event day. For issues and queries, please email Emelyn at emelyn@sccci.org.sg.
Please click on the "Join this event" button below to register.
If you have difficulty registering via the button below, kindly register at https://forms.gle/1myJnaawB1TaP8d79.