Entrepreneurial Road Map of Going Global from the Little Red Dot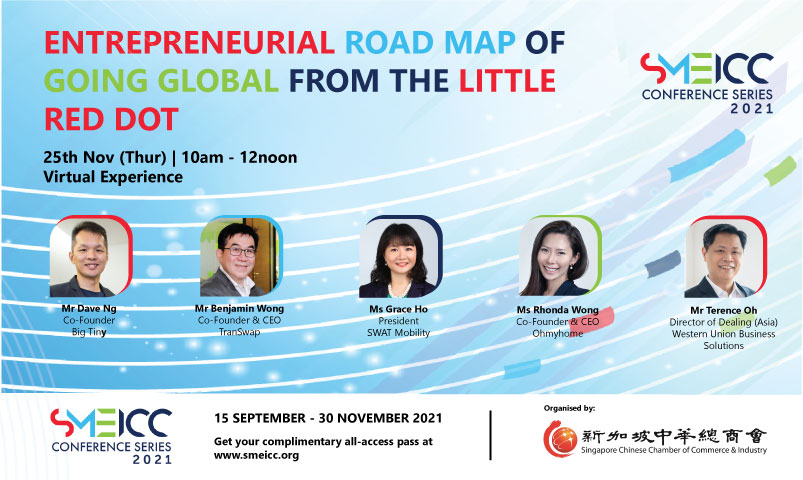 Non-Member Price: Free
Member Price: Free
International expansion is a milestone for every organisation. For these entrepreneurs who have gone global, what are their main considerations in bringing their brands out of Singapore? Join us as our local business leaders share their views on gaining a foothold in an unfamiliar foreign market and the rewards of venturing overseas.
For session details and speaker profiles, please visit www.smeicc.sg.
*Note: If you have already registered for SMEICC, you are not required to register for the individual webinar sessions. You may log on to the platform to watch the webinar on the actual day.
For any queries, please email smeicc@sccci.org.sg.