Enhancing Your Virtual Recruitment Process Webinar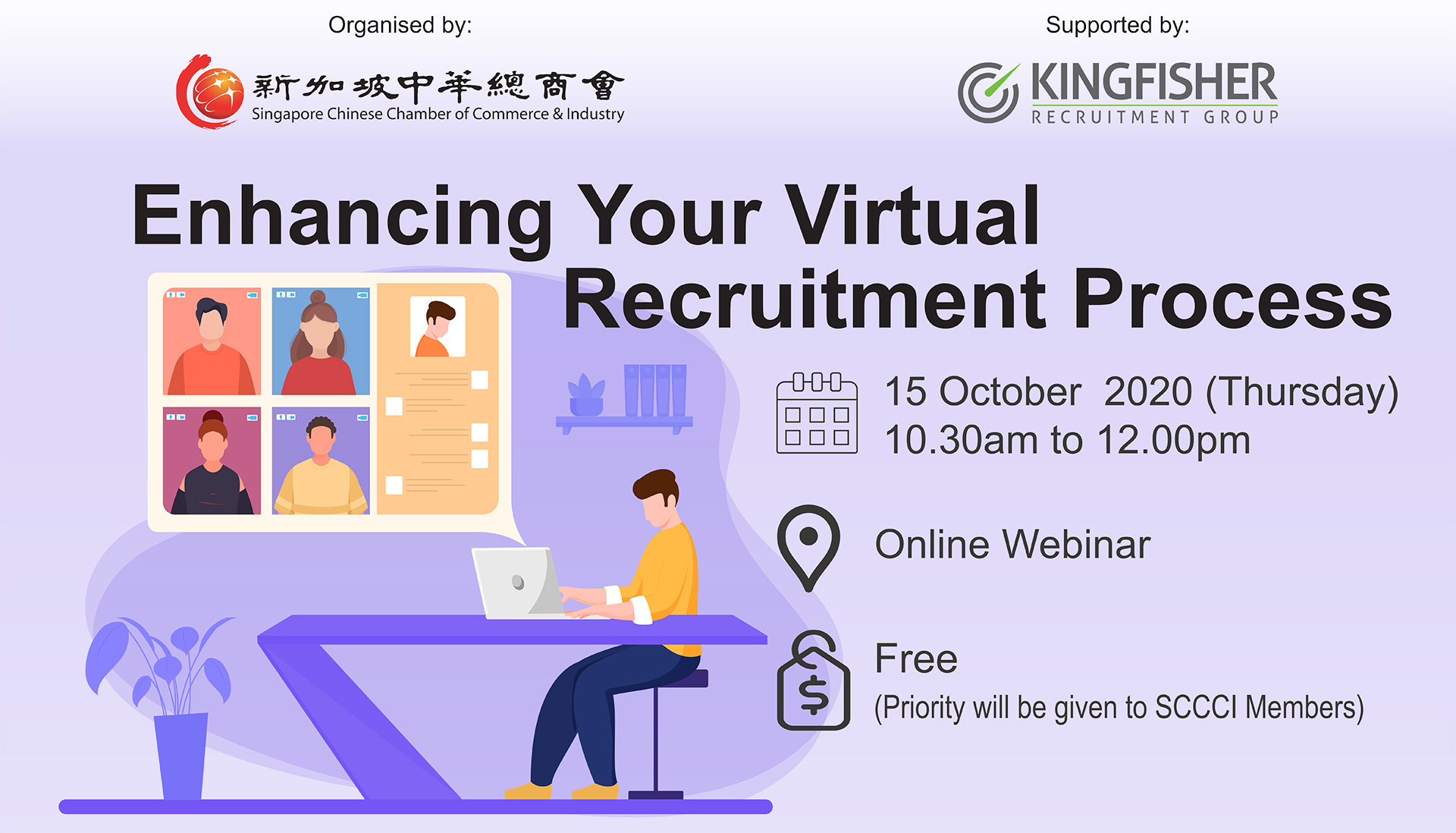 Location: Online Webinar
Non-Member Price: Free
Member Price: Free
Synopsis
The global pandemic has changed the way we live and work. With technology enabling remote working and opening new possibilities, many business processes that are traditionally done face-to-face have to evolve to complement this new trend.

Companies are able to open the door to a larger pool of global talents who can potentially value add to the organisation. Whether it's local or overseas talents, recruiting virtually can streamline the hiring process and ensure you find the right candidate even when physical interviews are not feasible.

What are the success factors for recruiting virtually? Speakers will bring you through the 3 stages of the Virtual Recruitment process, Planning, Interview, Onboarding, and share tips on how this can be done in your organisation effectively.
Webinar Highlights
• Understanding the Importance of Virtual Recruitment
• Conducting Effective Video Interviews and Remote Onboarding
• Understanding how Companies do their Hiring in the New Normal

Speaker
Mervin Cha
Director, Kingfisher Recruitment Group

Quek Poh Meng
Group Head of HR , Times Publishing Limited
For enquiries, please contact Mr Zekson Tan at zekson@sccci.org.sg or 6337 8381