Dispute Avoidance & Prevention Workshop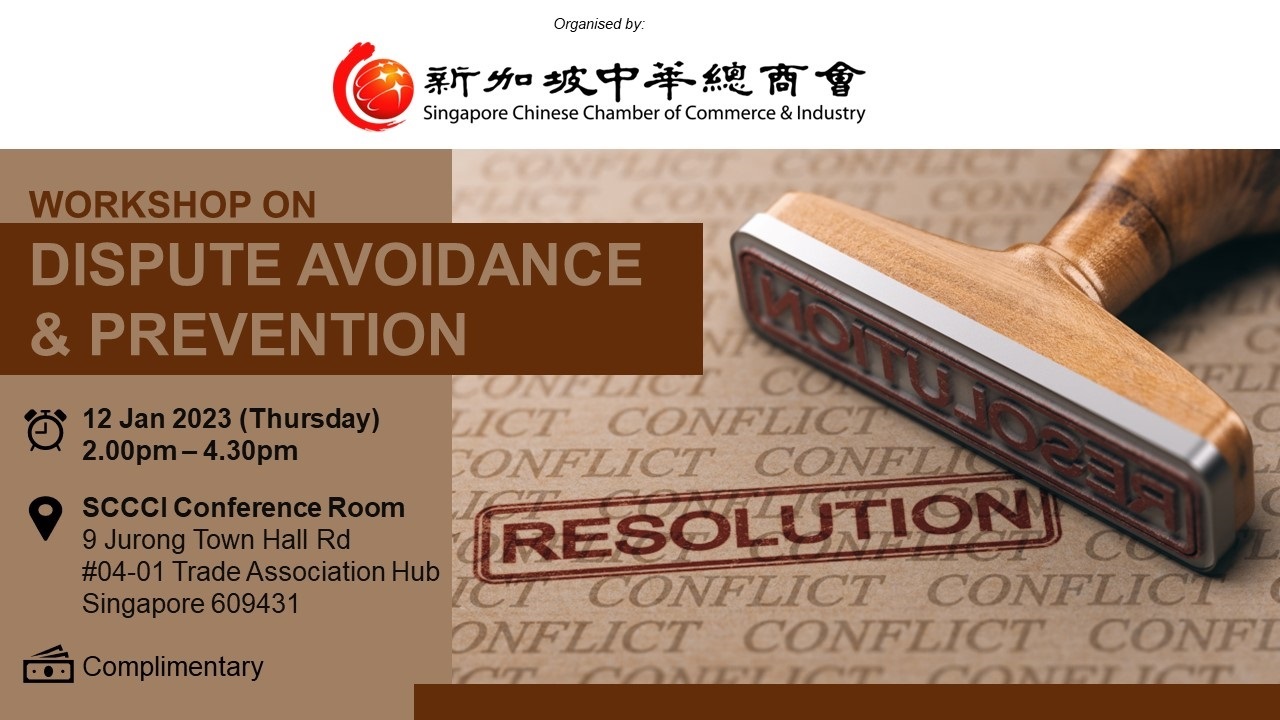 Non-Member Price: Free
Member Price: Free
Disputes are damaging, expensive and time consuming. Unresolved conflict and sub-standard dispute resolution are both socially and financially costly. Avoiding disputes is a key aspect of negotiation and contracting, preserving relationships even if things goes south. Business conflicts can often be prevented by proper planning and structured legal framework.
By having a better understanding of dispute avoidance and prevention methods, you can be better positioned to avoid them from the very beginning. In this workshop, you will learn the key elements of workplace disputes, as well as basic legal framework and guidelines for preventing disputes.
Learn how to avoid disputes between/with:
BUSINESS PARTNERS
Why plan your exit even as you set up a business with your friends?
Why partnership or shareholder agreements can be crucial.
What are the key elements of a partnership/shareholder agreement?
TRADING PARTNERS
What constitutes a binding contract?
Why are written contracts important?
What are key contract clauses?
EMPLOYEES
What are key employment contract clauses?
How should terminations be handled?
Speaker
Mr Tan Cheow Hung, Director, Beacon Law Corporation
Cheow Hung has more than two decades of experience in private legal practice. The greater part of his experience has been in Dispute Resolution. He has represented clients in a diverse range of civil and commercial disputes; including shareholders' and partnership disputes, employment disputes, defamation proceedings, construction disputes, banking disputes and tortious claims.
Please click on the "Join this event" button below to register.
If you have difficulty registering via the button below, kindly register at https://forms.gle/EEkX3w7x3XT4KQnq9.
This is an in-person workshop held at SCCCI @ Trade Association Hub. Please look out for the confirmation email sent at least 3 days before the workshop for the latest details.
For issues and queries, please email Faith at faith@sccci.org.sg.