Digitalising Trade with NTP, Understanding RCEP Rules of Origin & Operational Certification Procedures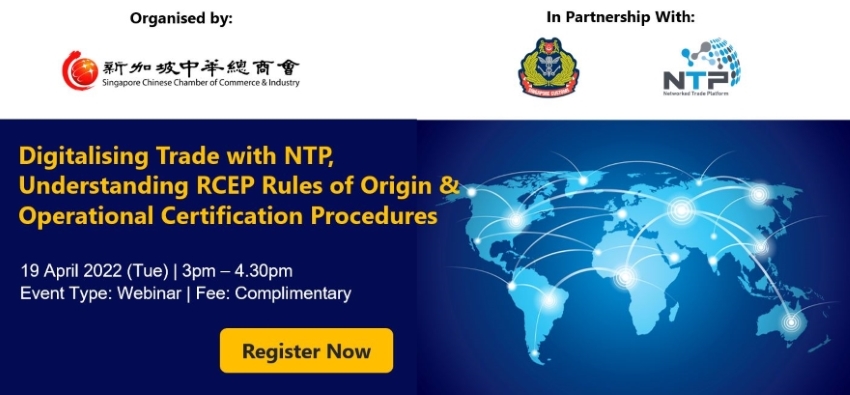 Non-Member Price: Free
Member Price: Free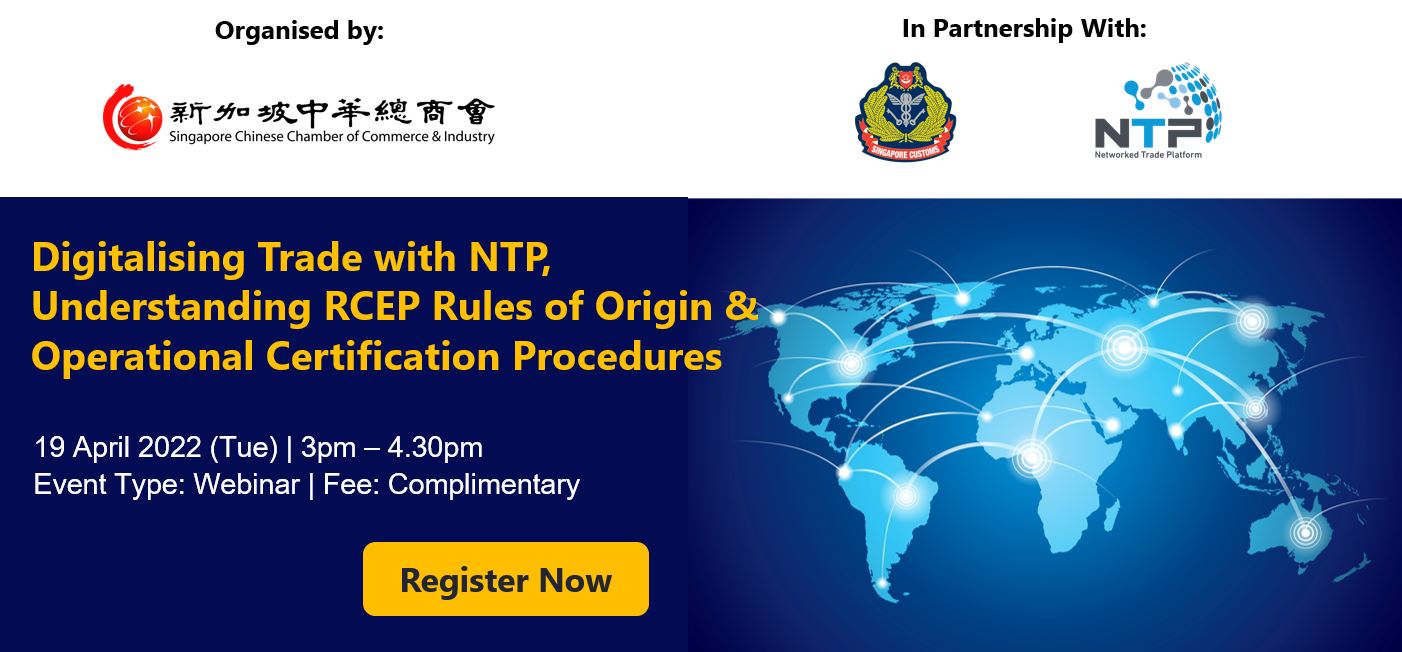 Traditionally, cross border trade is filled with manual processes and physical exchanges of paper documentation. However, Networked Trade Platform (NTP) facilitates the sharing of digital trade data between businesses and the Government, as well as between governments, thereby reducing costs and inefficiencies of manual trade document exchange. The NTP also hosts a range of B2B trade-related services such as in trade financing, permit preparation and permit reconciliation, which leverages on the platform's data reuse capabilities.
Hear from Singapore Customs' officers as they share about the electronic submission and exchange of Preferential Certificates of Origin between Singapore and China to enjoy preferential tariff rates, as well as the Permit Return Service and its data reuse opportunities.
In addition, find out how the Regional Comprehensive Economic Partnership (RCEP) has streamlined Rules of Origin, giving businesses greater flexibility to tap on preferential market access and the Operational Certification Procedures for the issuance and verification of Certificates of Origin.