Debt Recovery For Businesses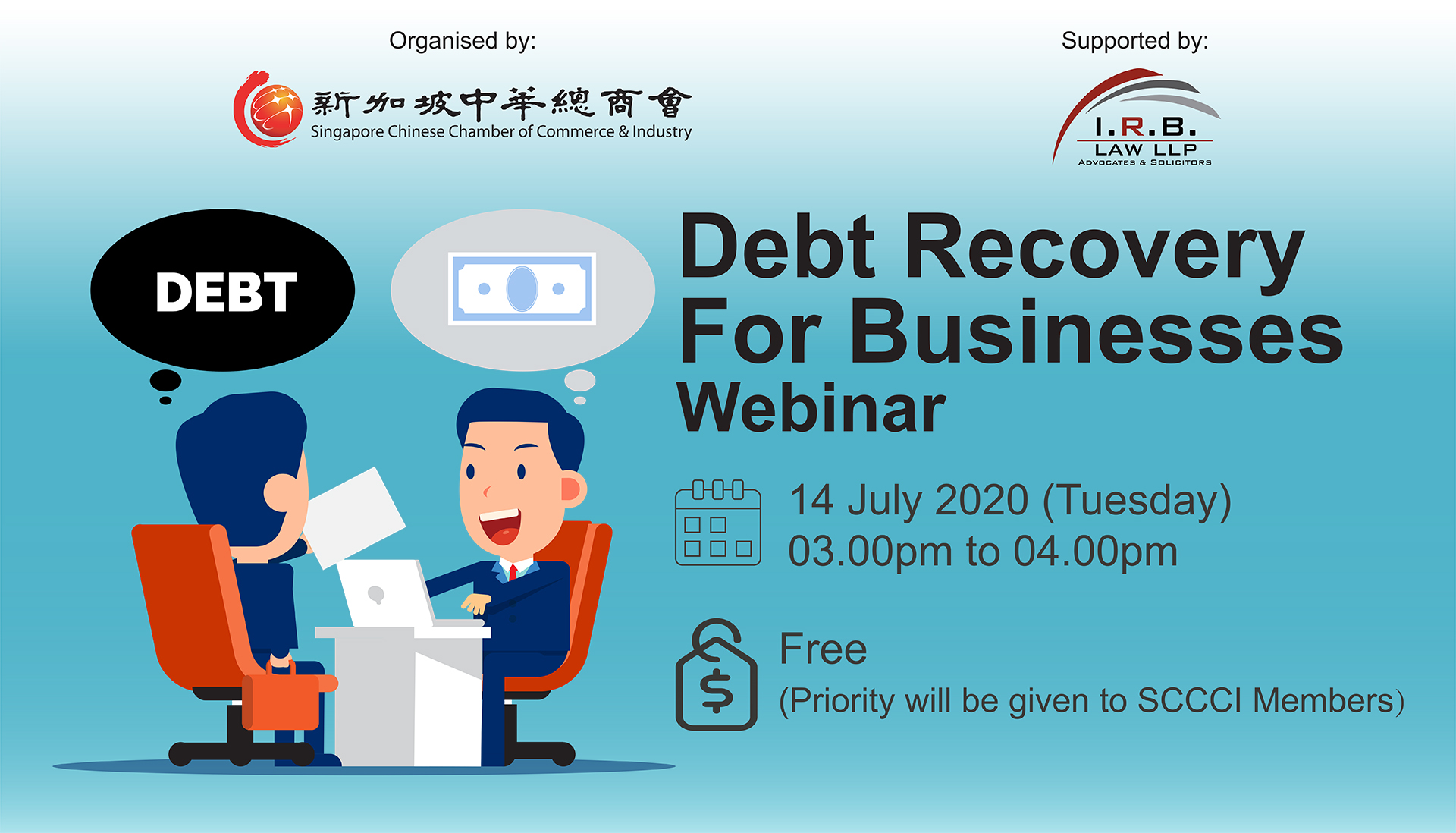 Non-Member Price: Free
Member Price: Free
Synopsis
Covid-19 has affected businesses in many ways with businesses struggling to stay afloati n these unprecedented times. Whilst the changes in the Singapore laws under the newly enacted COVID-19 (Temporary Measures) Act brought relief to some businesses, it has also brought on increased difficulty for businesses looking to recover debts that are owed to them. After all, these debts can help tide over this trying period if successfully recovered.

In this webinar, I.R.B Law will explain the various steps in the debt recovery process, including that in Court, and what the Temporary Measures, lasting till October 2020 at the least, meant for businesses during this interim period.
Webinar Highlights
• Key Steps in the debt recovery process and their differences
• Cost of Court proceedings and whether they are claimable from the debtor
• Enforcing Court Judgments if repayment is still not made
• Important terms to be included in an 'IOU'
• Interim laws which affect the debt recovery process till October 2020
Speaker
Mr Jeremy Cheong | Partner, I.R.B Law LLP
Jeremy and his team have particular expertise in civil and commercial matters, for both transactional and dispute resolution matters. He has extensive experience acting for large international contractors, companies, and consultants in international arbitrations in Singapore, Malaysia and the South-East Asia region, as well as in more distant jurisdictions such as India, China and Romania.

For enquiries, please contact Mr Zekson Tan at zekson@sccci.org.sg or 6337 8381