COVID-19: Webinar on Communicating Strategically in a Crisis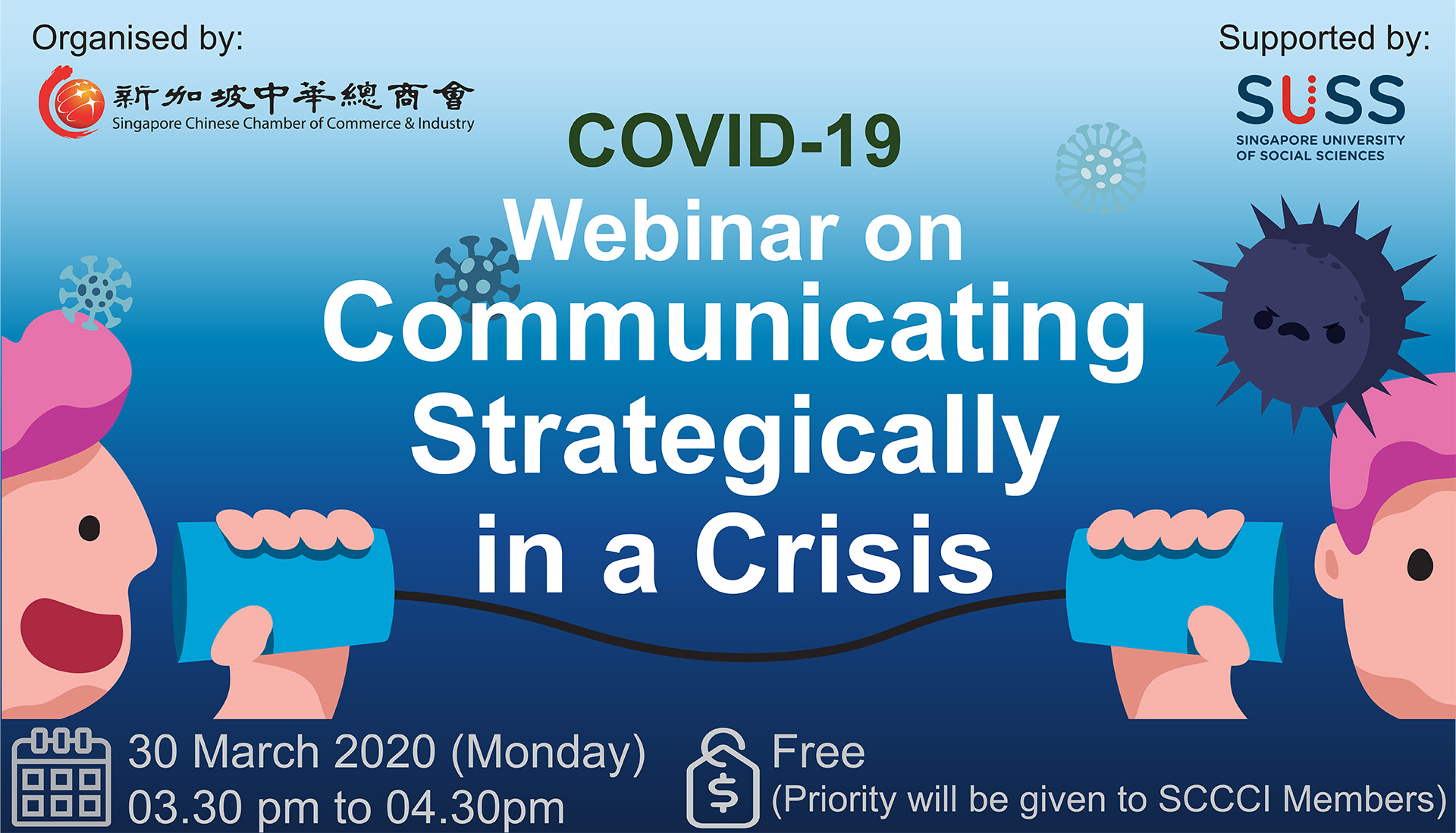 Location: Online Webinar
Non-Member Price: Free
Member Price: Free
The current COVID-19 global pandemic shows that society exists in an era of uncertainty and crisis. All organisations must know how to navigate through challenging situations to communicate effectively and strategically to target publics, in order to achieve various outcomes. Crisis Communication looks at the best practices of communication for organisations and companies to manage issues and crisis to maintain a good rapport with all internal and external stakeholders.
Seminar Outcomes
• Understand how to communicate strategically during a crisis
• Gain insights into the importance of crisis communication management
• Learn about the establishment of crisis communication within the organisation
Speakers
Dr Brian Lee
Head of Communication Programme, SUSS

Dr Brian Lee teaches and conducts applied research in social media and strategic communication. One of his joint research papers, "the Internet Commerce Models in Asia," was awarded top paper at "The Pacific Telecommunications Council's Essay Prize (USA) in 2001. Dr Lee holds a doctoral degree in Communication and Information from Nanyang Technological University (NTU), and a Master's degree in Communication Studies from the University of Texas at Austin.
Mr Bernard Ho
Lecturer, Ngee Ann Polytechnic

Prior to his career in academia, Bernard acquired over 15 years of corporate communications experience ranging from reputation management, brand-building, crisis communications and events management for the local and multinational companies and public relations agencies. Bernard is an accredited member of the IPRS and is also an ACTA certified trainer. He holds a Master of Mass Communication degree from NTU, and a BA in Mass Communication (Distinction) from RMIT.
For enquiries, please contact Mr Zekson Tan at zekson@sccci.org.sg or 6430 8335