COVID-19: Webinar on Business Continuity During A Contingency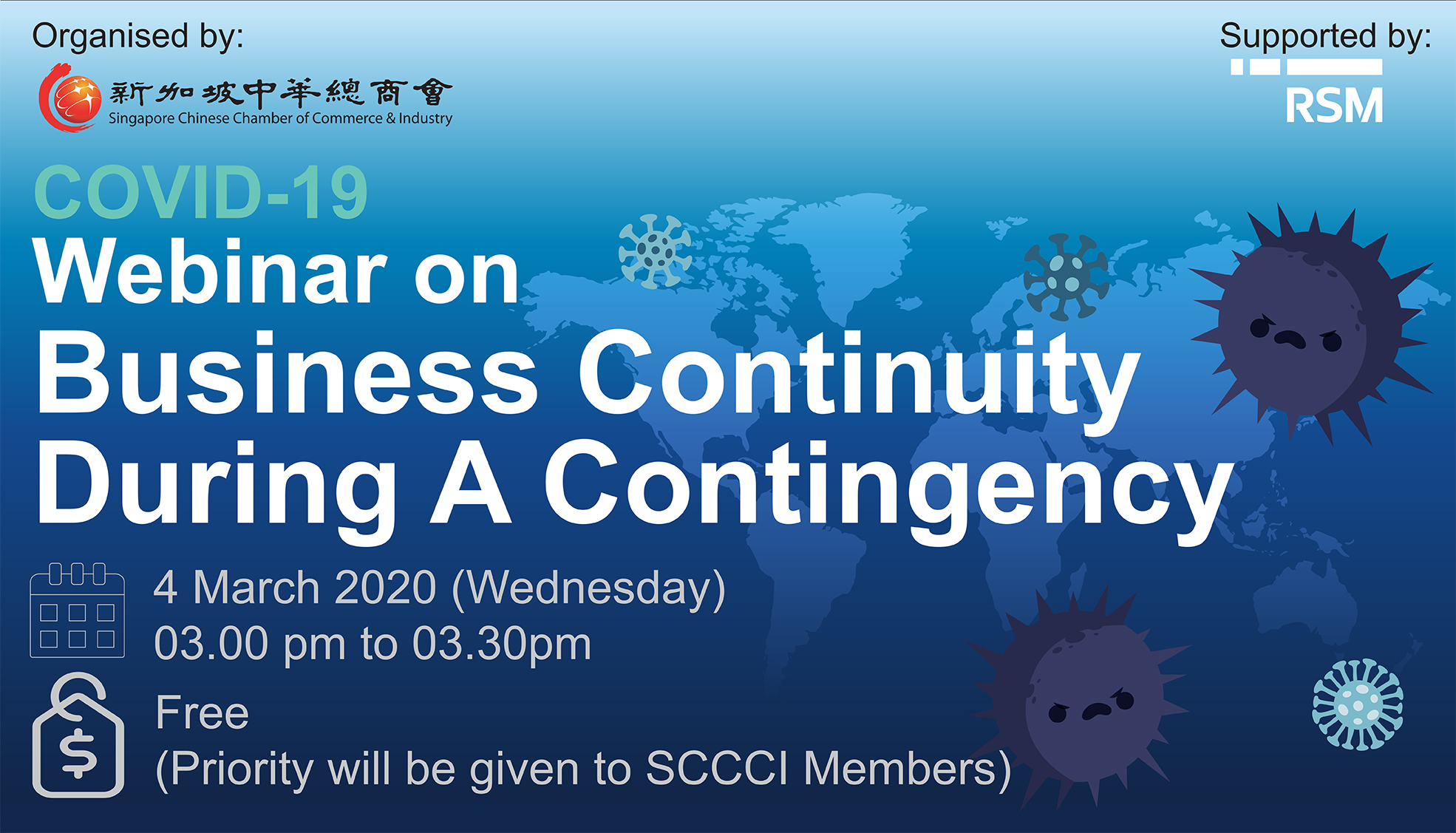 Location: Online Webinar
Non-Member Price: Free
Member Price: Free
The outbreak of COVID-19 serves as a timely reminder that businesses should always be adequately prepared to ensure business continuity. In the event of any escalation of severity of the situation, isolation may become a reality to ensure everyone's well-being. Such measures will cause disruptions for ill-prepared businesses. With the advancement of technology, how can businesses equip themselves with the right tools to communicate, collaborate and meet customers' obligations, even in exceptional situations.
Additionally, understand and be familiarised with relevant government assistance and policies to ensure your business is in line with the latest public health advisories, while learning various crucial steps to protect your workplace and safeguard your employees from the recent virus outbreak.
Seminar Outcome
• Key steps for a robust and sustainable business continuity plan
• Assessing one's state of preparedness & business impact analysis
• Importance and difference between IT continuity and BCP
• Sharing of technologies that facilitate a mobile and secure workforce in the event of a quarantine
• Highlights of Singapore Budget 2020 transformation and growth strategies
Speaker
Eileen Tan
Executive Director & Head, IT Services, RSM

Eileen assists clients in Technology Consulting, Infrastructure and Security, and ERP/CRM Business Solutions, as well as oversees other IT businesses for the firm. Her role is mainly in business development and collaboration with partners.
A qualified accountant by training, Eileen is also heavily involved in IT consultancy work. Her forte is in the retail/F&B, construction, healthcare, services, sales and distribution industries.
For enquiries, please contact Mr Zekson Tan at zekson@sccci.org.sg or 6430 8335