Adopting Flexi-Work in Your Organisation with the Enhanced Work-life Grant Webinar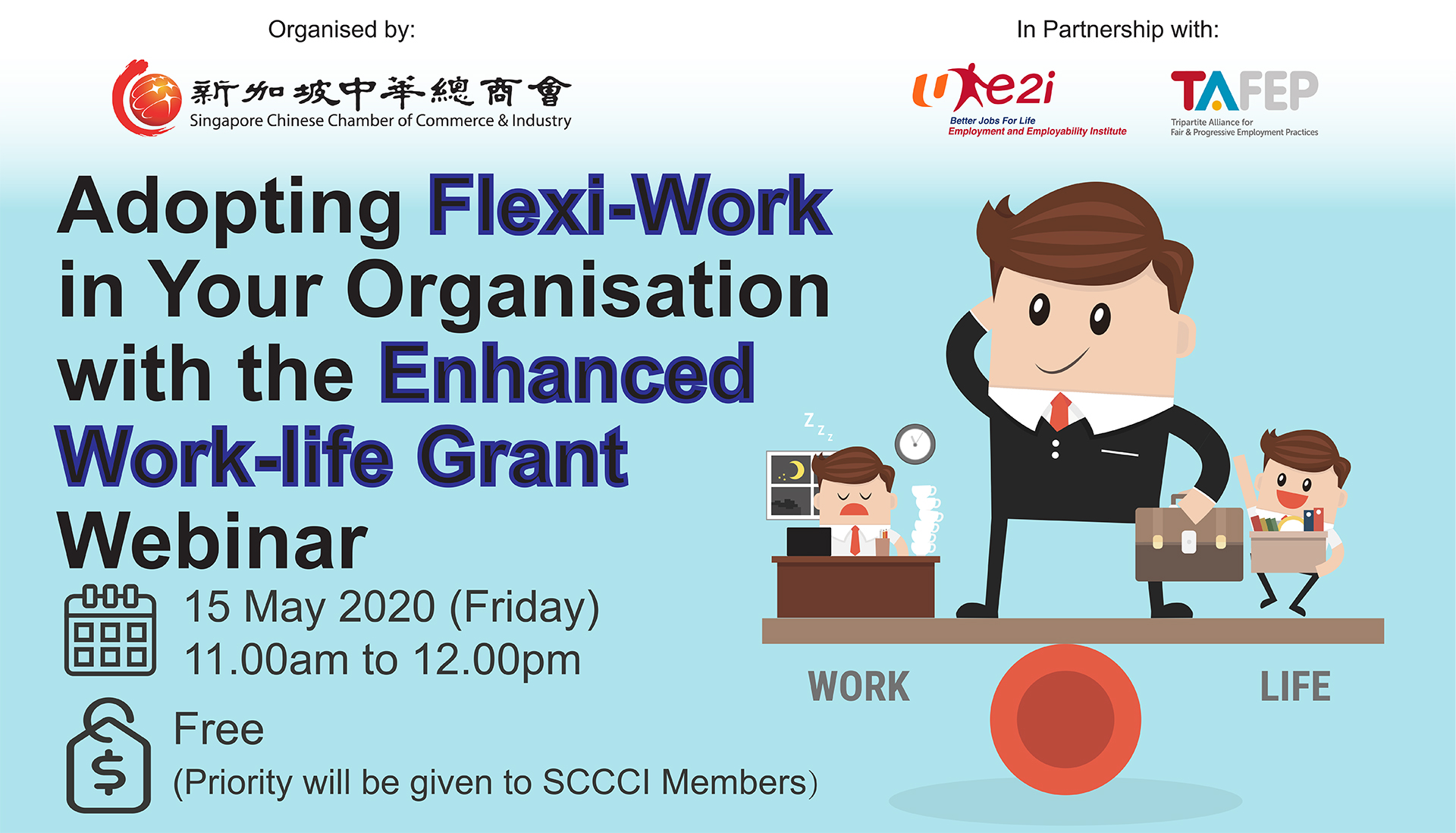 Non-Member Price: Free
Member Price: Free
Flexible work will be the new work normal as COVID-19 becomes the world's unanimous impetus to move into the remote working model. The notion of swapping mechanical standard nine-to-six working schedules for flexible work arrangements (FWAs) empowering work-life harmony could be a hard pill to swallow for many SMEs.
However, according to MOM's Conditions of Employment report, employees are more likely to stay with a company that offers flexible work arrangements. Enable your employees to win at work AND win at life by achieving a good balance between their professional productivity and their personal obligations, building a high-performing, highly-efficient worforce.
As the new world of work dawns upon us, don't miss this opportunity to tap on the Government's Enhanced Work-Life Grant to transit your organisation into flexible work. Take the step to build up your organisation's human capital advantage by benchmarking your organisation against the Tripartite Standards.
Seminar Outline
• Gain insight into Enhanced Work-Life Grant FWA & Job Sharing Incentive
• Understand the advantages of flexi-load, place and time arrangements for employees.
• Adopting the Tripartite Standard on FWAs to better attract and retain talent
Speakers
Mr C Manoharan, Specialist, Work-Life Grant, e2i (Employment and Employability Institute)
Mr James Pang, Industry Lead, TAFEP (Tripartite Alliance for Fair and Progressive Employment Practices)
For enquiries, please contact Mr Zekson Tan at zekson@sccci.org.sg or 6337 8381