Collaborating with

Trade Associations
Trade associations (TAs) in Singapore have benefitted from the resources and facilities at the Trade Association Hub (TA Hub) located at Jurong Town Hall since its opening in 2017.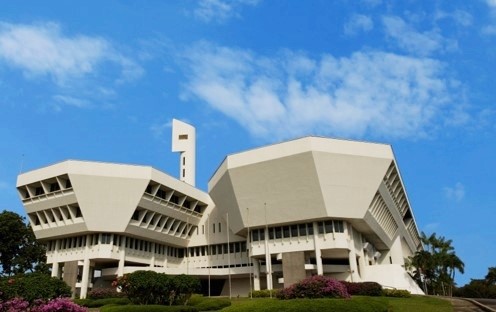 With the support of JTC Corporation and Enterprise Singapore, the SCCCI established the TA Hub as a venue where fellow trade associations could co-locate under one roof to lead the transformation and growth of their industries, and provide affordable office premises and shared facilities for TAs to undertake industry development initiatives. TAs can also tap on SCCCI's Shared Secretariat Services and the business advisory services of SME Centre@SCCCI.
The SCCCI's Shared Secretariat Services are made available to help smaller TAs which have little resources in their secretariat to build up their industry development capabilities with a view to help their members.
To complement the facilities at the TA Hub, SCCCI has also set up the Trade Association Committee (TACOM) as an action-oriented, business-led platform to drive the growth and development of TAs in Singapore. SCCCI will render our fullest support to the TAs as they pursue industry upgrading and upskilling, and strengthen their capabilities so that they can assist their members in their respective industries.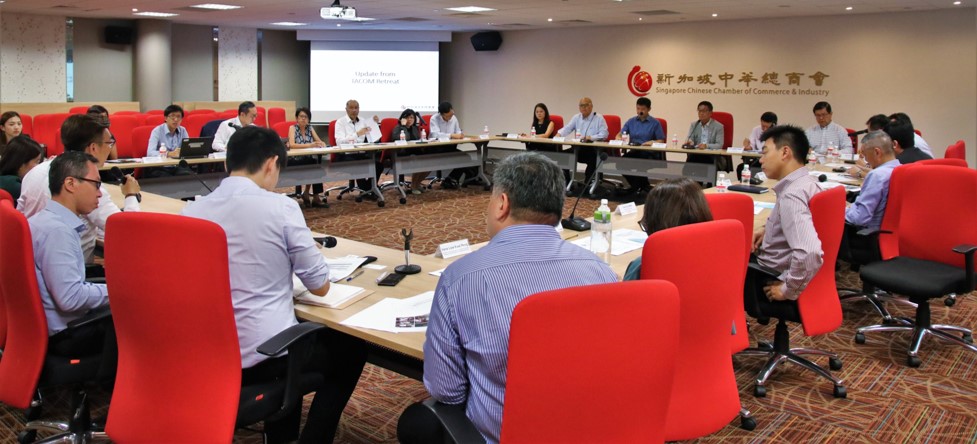 In line with the government's call to transform industries, SCCCI launched the Industry Transformation Map for Trade Association & Chamber at the 5th TA Congress in 2017. In the recommendations put up by the Committee on Future Economy (CFE) in 2017, TACs are recognized by the government as valuable multipliers to drive industry initiatives. For TACs to perform this role well, they need to transform and upgrade. The Transformation Map therefore outlines four key strategies to build strong, effective and professional TACs.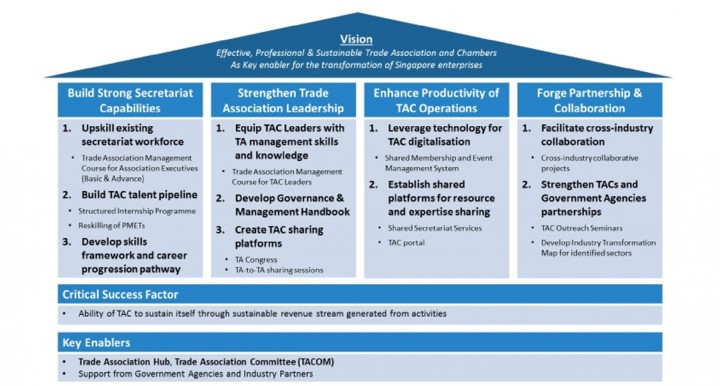 In recent times, there has been a consistent call to strengthen the role of the TACs as key enablers and strategic partners of the government to transform our industries. Against this backdrop, SCCCI has identified two key areas of development to nurture TAs to be a competent partner with the government to promote industry development.
The Trade Association Development Cycle seeks to develop a set of roadmaps that selected trade associations could utilise for their current and future development. This initiative allows selected TAs to "scale up" their competency and add further value to their industries and members. The Development Cycle will document the ingredients necessary to nurture TAs to become competent in the areas of advocacy, collaboration and innovation.
The transformation of the TA sector requires not only identifying the areas of growth, but the skilled workforce to drive the transformation as well. As such, a professional workforce with the relevant skills are an essential component for the sector to succeed. Hence, the TA Professional Scheme seeks to attract, train and up-skill a group of professionals in the TA sector for placement/secondment to the TAs to support their industry development work.
If your trade association is interested to explore collaboration with SCCCI, please contact us at rennie@sccci.org.sg.